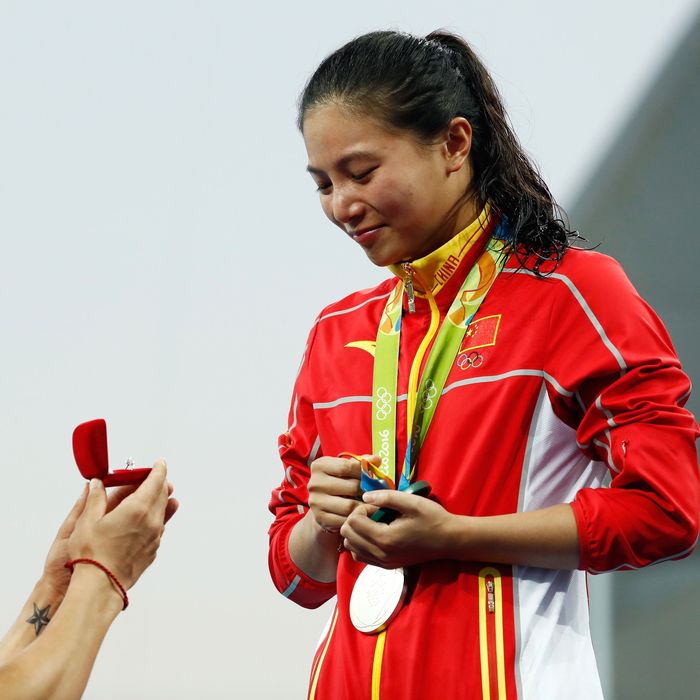 Great timing.
Photo: Clive Rose/Getty Images
When it comes to Olympics proposals, timing is key. A good time to propose? When your professional-rugby-playing girlfriend is in the crowd after having lost her preliminary match. A more questionable time? When your girlfriend of six years is being honored for winning a silver medal in diving, an accomplishment she's worked toward her entire life.
Chinese diver He Zi's boyfriend, Qin Kai, decided her medal ceremony was the perfect opportunity to propose. On Sunday, he got down on one knee and popped the question in front of a live TV audience, prompting the BBC to call her engagement ring "an even bigger prize."
"We've been dating for six years, but I didn't expect him to propose today," Zi said. "He said a lot of things, made a lot of promises, but I think the thing that touched me the most is I think this is the guy I can trust for the rest of my life."
Qin won the bronze medal in the men's synchronized springboard last week, so maybe he was just feeling a little insecure.