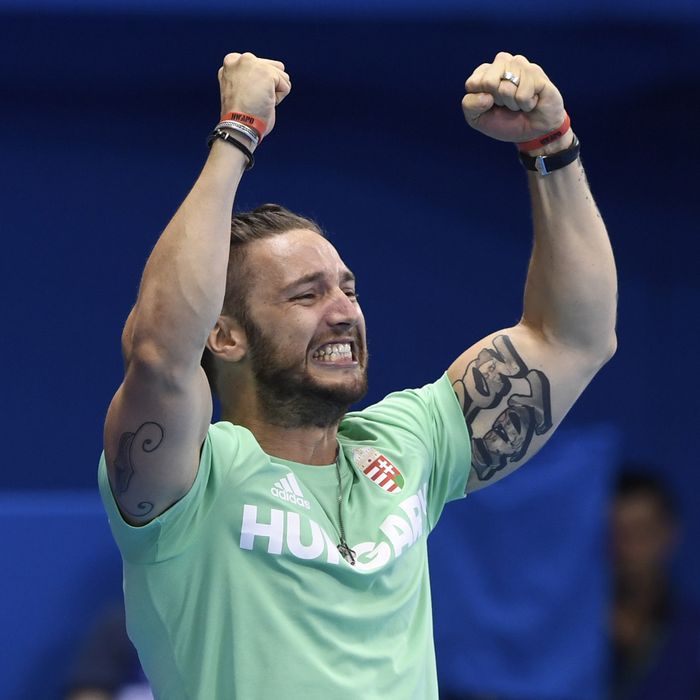 Shane Tusup, folks.
Photo: CHRISTOPHE SIMON/Getty Images
NBC Olympics commentator Dan Hicks got viewers in a lather when he said swimmer Katinka Hosszú's husband/coach Shane Tusup was "the guy responsible" for her incredible achievements in the 400-meter individual medley last night. Hicks has backpedaled in the face of the backlash — but only a little.
According to The Hollywood Reporter, he said, "With live TV, there are often times you look back and wish you had said things differently," but claims he was alluding to the dynamic of the couple's relationship. He added, "It is impossible to tell Katinka's story accurately without giving appropriate credit to Shane, and that's what I was trying to do." 
Meanwhile, network execs are checking with Leslie Jones to see how quickly she can get to Rio.