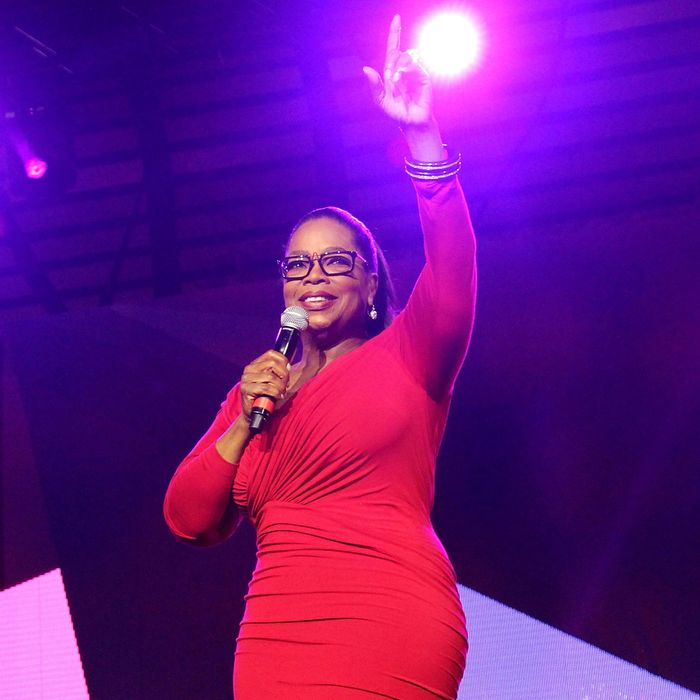 I love bread.
Photo: Bennett Raglin/WireImage/Getty
There are many ways to keep track of your weight loss: say, pounds lost or pants sizes shrunk. But Oprah Winfrey, who's been the Weight Watchers spokesperson for nearly a year now, boasts of her success via a different metric altogether.

As she tells People, her longtime partner Stedman Graham can now carry her around with ease:

"I would like him to pick me up and carry me to the pool … I've lost enough weight, he can pick me up and carry me to the pool. I can straddle him without breaking his back."
Now, close your eyes. Breathe deeply. Picture Stedman giving Oprah a piggyback ride while she shouts "I love bread" over and over, Gayle snapping photo after photo of the moment.

Isn't that nice?