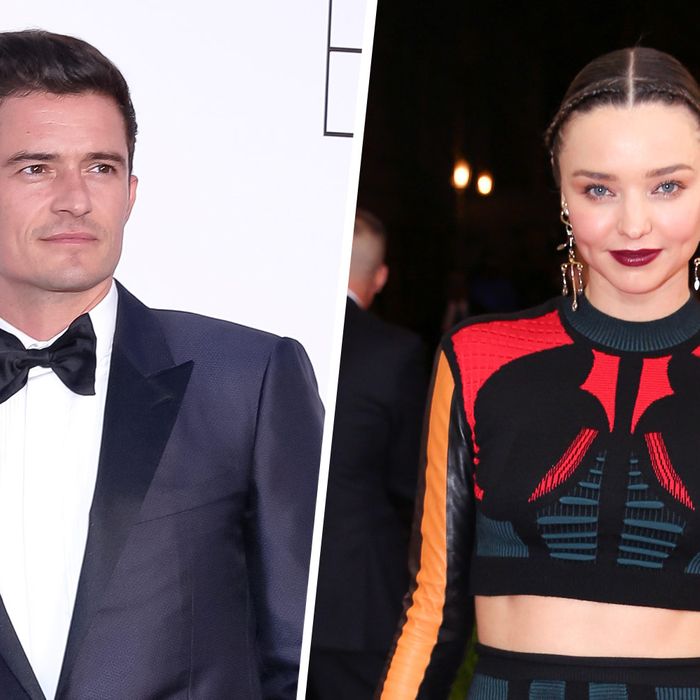 Orlando Bloom and Miranda Kerr.
Photo: BFA
Earlier this month, Orlando Bloom started a literal celebrity dick-swinging contest by paddleboarding in the nude in front of paparazzi. The resulting photos prompted women across the world wide web to cock their heads slightly, squint, and say, "Hmm." One of those women was Orlando Bloom's ex-wife Miranda Kerr.
Kerr, who shares a 5-year-old son with Bloom, commented on the now-infamous paddleboarding pics during a radio interview yesterday. When hosts Kyle and Jackie O asked her about them, she revealed that Bloom texted her to let her know they were going to come out (which bolsters the argument that Bloom knew exactly what he was doing).
"Oh, my God, he texted me," she said. "And he was like, 'Um, I'm really embarrassed. Some photos are coming out. Just thought I should let you know.' And I was like, 'Hmm … right, what were you thinking? Seriously, what were you thinking?'"
Kerr is now engaged to 26-year-old Snapchat founder Evan Spiegel.