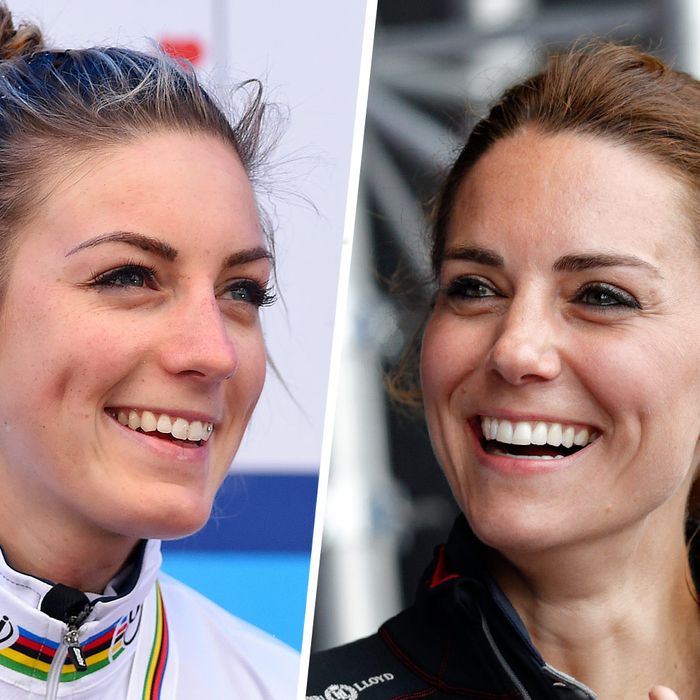 I can't even tell these two apart!
Photo: Getty Images
One activity that humans seem to enjoy is noticing other people's doppelgängers. It's pretty fun to point at someone and say, "hey, this person looks like an entirely different person." For instance, it was nice to see that Olympic archer who looks exactly like Leonardo DiCaprio, even though they're not the same person. (What!!!) But spotting a doppelgänger cannot be forced.
Which brings us to 24-year-old Pauline Ferrand-Prévot, a member of the French cycling team. Some are saying that she closely resembles Kate Middleton, a member of the British royal team.
Let's examine the evidence.

1. They're both women.
2. They both have faces.
3. They both have prominent dimples.
4. They both enjoy a fine round of sport.
5. They, ah, hmmm … okay, fine. Sure. Why not?