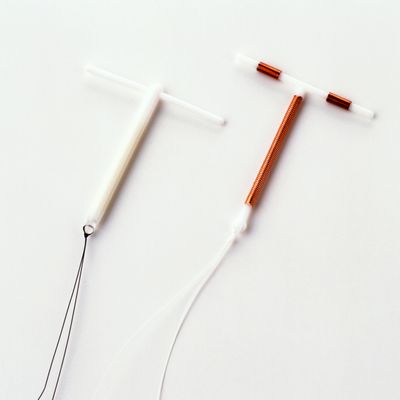 Photo: Dorling Kindersley/This content is subject to copyright.
Planned Parenthood of Greater Texas recently received a $2 million donation that will fund long-acting reversible birth control, like intrauterine devices or IUDs, as well as STD testing for 1,000 low-income women a year over the next three years.
Planned Parenthood has faced funding cuts all across the country and Texas is no exception. In fact, Texas State created its own state-funded Women's Health program in 2013 so it could legally block Planned Parenthood from the system (family-planning funding could only go to providers that didn't perform abortions). A study published earlier this year found that, after the change, low-income women in counties with Planned Parenthood clinics filled fewer prescriptions for birth control and had higher pregnancy rates than women in the rest of the state.
The donation comes from the Boone Family Foundation and the Harold Simmons Foundation and the program, which will offer IUDs and implants on a sliding fee scale*, will launch in September. As Cecilia Boone told the Dallas Morning News, "Each time a Texas woman has expanded access to health care and education, regardless of her ZIP code, income or insurance status, it is a win for public health and for our communities."
Previously, Colorado was the recipient of a multi-million-dollar private grant that offered free IUDs; the result was a 40 percent drop in teen pregnancy rates and 42 percent decrease in teen abortions. Delaware is embarking on a similar program with both private and public funding starting this fall. IUDs for everyone!
*Update: Planned Parenthood of Greater Texas has clarified to the Cut that IUDs and implants will be offered on a sliding fee scale, not at no cost. The headline has been changed to reflect that the devices will not be free and the post now mentions the scaling fee system.