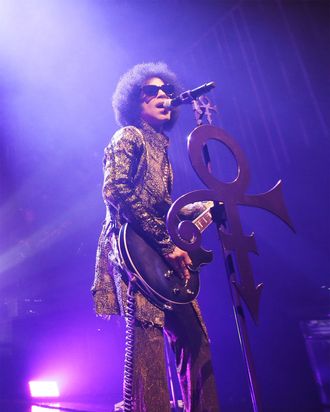 Prince fans might soon be able to tour the late icon's Paisley Park in Chanhassen, Minnesota. His estate is looking to transform the property into a museum for Prince fans all over. To do so, it's taking cues from the people who turned Elvis Presley's Graceland into a tourist destination.
Prince's estate has partnered with Graceland Holdings LLC, which oversees Graceland in Memphis, to go about creating tours and repurposing Paisley Park into a destination and concert venue. If the city approves the partnership, Paisley Park could also begin renting out recording studios to other artists.
Visitors would be able to tour the 65,000-square-foot complex that spanned nine acres, viewing plenty of Prince memorabilia along the way. Though Prince had an apartment on the property, it's unclear whether that would be part of the areas available for touring, according to the Star Tribune.
"Opening Paisley Park is something that Prince always wanted to do and was actively working on," Tyka Nelson, Prince's sister, said in a statement. "Only a few hundred people have had the rare opportunity to tour the estate during his lifetime. Now, fans from around the world will be able to experience Prince's world for the first time as we open the doors to this incredible place."
And in order to fully get immersed in Prince's world, the menu will also follow suit. Prince was an ardent vegetarian, and while the details for the museum are still being sorted out, that's one aspect visitors will literally be able to taste. Any food available at Paisley Park will be strictly vegetarian; because that's the way Prince would have wanted it.