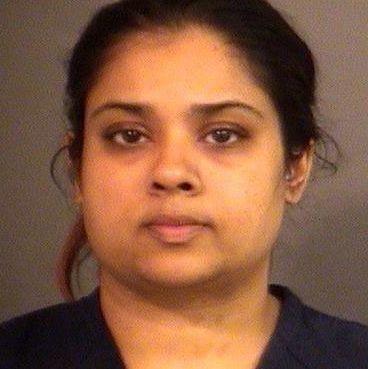 Purvi Patel.
Photo: St. Joseph County Police Department
The deadline for the Indiana attorney general to appeal Purvi Patel's overturned feticide conviction passed on Monday, and no appeal was filed. Her lawyer is hopeful that she'll be freed from prison as soon as next month.

In July, the state Court of Appeals reversed Patel's 2015 conviction for feticide, a law that was intended to punish abusive partners and illegal abortion providers, but was used in this case to prosecute a woman who allegedly self-induced an abortion. Patel was also found guilty of child neglect, a contradictory charge. She was sentenced to 20 years in prison.

After an appeal, the state court overturned both of these convictions and advised that Patel be resentenced for a lower-level child-neglect charge, which carries a maximum three-year sentence. The state had 30 days to appeal this judgment. Indiana Attorney General Greg Zoeller said in a statement that "after carefully reviewing" the ruling, his office "concluded that further appeal would not be productive and that resolving the case now will serve the interests of justice."
Patel's attorney, Larry Marshall, said he was glad there was no appeal so his client can hopefully move on with her life. "I'm very pleased the state didn't drag things out just for the sake of dragging things out," he told the Associated Press. (Which is no small feat, given the state's horrific stance on reproductive rights.)

Marshall said that in the next ten days, there should be a date set for a resentencing hearing. If Patel is sentenced to the maximum of three years, she may get credit for good behavior, dropping the time to 18 months. She's been in prison for almost 17 months since her conviction, so it's possible that she could be released as soon as late September.