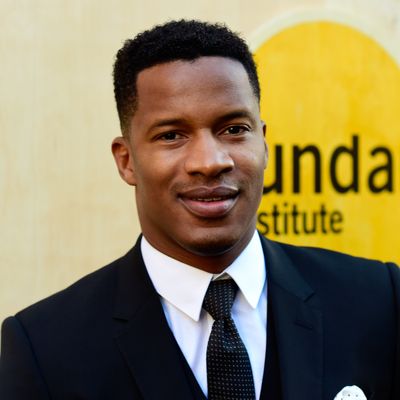 Photo: Frazer Harrison/WireImage
Nate Parker sat down with EBONY after a screening of Birth of a Nation in Los Angeles Friday night to speak frankly about rape culture, consent, and male privilege. Parker and his upcoming movie have been the subject of intense scrutiny after he gave interviews to Deadline and Variety about being accused of sexual assault in college. For many, it wasn't even the rape accusation that was as difficult to swallow as Parker's attitude towards the event, which he referred to as "one of the most painful … moments in my life." Soon after those interviews were published came news that the woman Parker and Birth co-writer Jean Celestin was accused of raping had committed suicide in 2012. The ensuing discussion around whether to support Parker and/or his movie has been heated, to say the least.
Parker brought up the rape allegation during the Q&A after his film, telling the audience, "I think it's very difficult to talk about injustice and not deal with what's happening right now … When I was first met with the news that this part of my past had come up, my knee-jerk reaction was selfish. I wasn't thinking about even the potential hurt of others; I was thinking about myself … To be honest, my privilege as a male, I never thought about it. I'm walking around daring someone to say something or do something that I define [as] racist or holding us back, but never really thinking about male culture and the destructive effect it's having on our community."
Afterwards, Parker sat down with EBONY for what was supposed to be a ten-minute chat but quickly turned into something much more than anticipated. The ensuing conversation is a must-read.
Parker said:

I'll say this: I don't want it to be about me. If you're asking me about a particular event, that's one thing. But I can see that there are a lot of people that have been hurt, a lot of people that are survivors. I'm finding out people in my own circle that are survivors that I didn't even know. There are people on my film that are survivors that carry that pain, and I had to call and talk to them all, like, how you feel about what's happening? What do I need me to do? What do I need to get?
All I can do is seek the information that'll make me stronger, that'll help me overcome my toxic masculinity, my male privilege, because that's something you never think about. You don't think about other people. It's the same thing with White Supremacy. Trying to convince someone that they are a racist or they have White Privilege – if it's in the air they breathe and the culture supports them, sometimes they never have to think about it at all. I recognize as a man there's a lot of things that I don't have to think about. But I'm thinking about them now.
People may say that, 'Oh, now is good timing.' I don't know what to say to them except I'm trying. I'm trying to transform behaviors and ideas that have never been challenged in certain ways in my life. I'm not the kid that I was at 19.
Parker later added, "I'm trying to absorb a lot of information. I watched The Hunting Ground. I read Roxane Gay's open letter, I read Maiysha Kai's open letter, I read Demetria D'Oyley. Just to really … what do I need to learn about the situation? If I'm really down … if I'm really serious about changing my attitude, if I'm really serious that those comments are wrong, then what do I need to be feeling? And how do I get to that place that there's an assault against women?"
Parker also addressed homophobic comments he'd made in an interview in 2014, stating, "The fact that I said I wouldn't wear a dress, or that I'm not interested in gay roles, I can see now that was being exclusionary. It was being insensitive, and it was being homophobic. And guess what? I'm sorry. I'm sorry for everyone who ever read similar comments or just got wind that something was said. I'm growing in my understanding in my relationships with [the] LGBT [community]. I had to ask people I know like, is this homophobic? A couple people said yeah. And I was like, oh."
The interview gets fairly in-depth, so be sure to give it a good read over at EBONY.