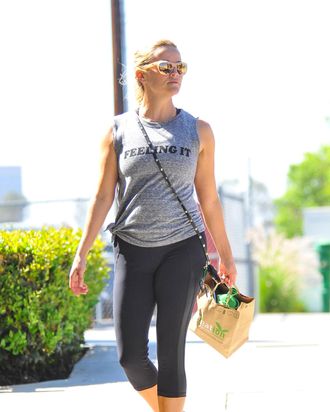 Photo: Stav/Bauer-Griffin/Getty Images
Reese Witherspoon has bestowed many words of wisdom upon us via the holy grail of her workout tanks over time: Do Good. Always Summer. Stoked. Happy Camper. Namaste Y'All.

Now, as of Sunday, August 14, 2016, she has come to us with more words of enlightenment.
Reese Witherspoon … is Feeling It.