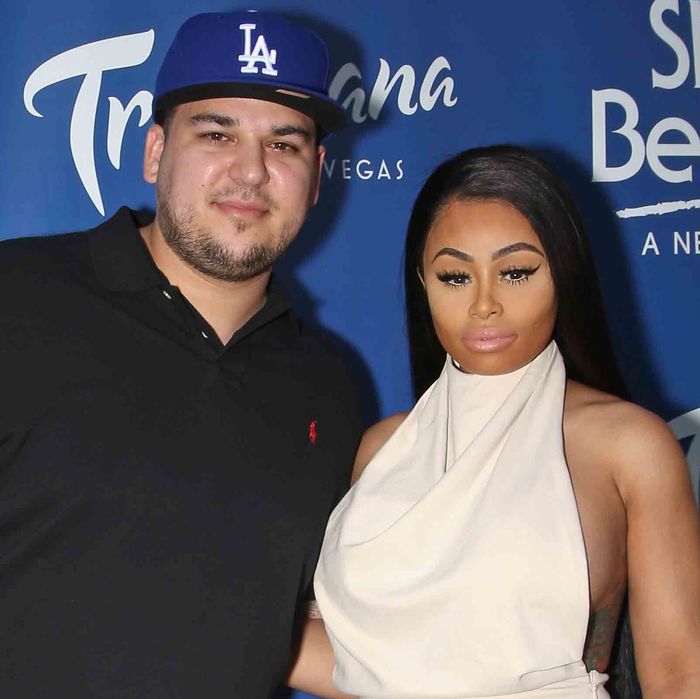 Rob Kardashian and Blac Chyna.
Photo: Gabe Ginsberg/Getty Images
Behold the first trailer for Rob Kardashian and Blac Chyna's forthcoming reality show Rob & Chyna.
According to TMZ, "massive, constant conflict" has been fueling the filming of the show so far, and that seems to square with what we see here: Chyna screaming "ARE YOU STILL TEXTING BITCHES, YES OR NO?" before tossing a bouquet of flowers into a private pool. Rob and Chyna are expecting their first child together, which TMZ claims is "exacerbating" the tension between the two. My god. This show is going to be insane.