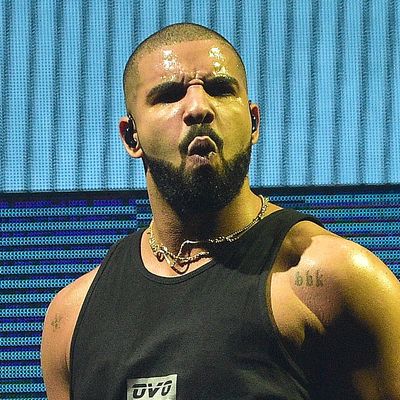 WYD, Drizzy?
Photo: Prince Williams/FilmMagic
MTV is hours away from unleashing its annual Video Music Awards upon the pop-starved masses, but there's always time for the rumor mill to grind out a few more details. According to Page Six, the latest buzz is that Drake will make an appearance at the VMAs tonight, which makes sense since his totally platonic BFF, billboard-gift recipient, and frequent collaborator Rihanna is opening the show with a live performance and receiving the Vanguard Award.

Page Six teased, "Could Drake be presenting Rihanna's big Vanguard Award at the MTV Video Music Awards?" At the very least, he could help Rihanna with her wine glasses. Whatever he does, hopefully it will be very awkward and GIF-able since Taylor Swift is spending the night at home with her cat. Someone has to pick up the slack!

Drake is furiously lint-rolling his fanciest sweater right now.