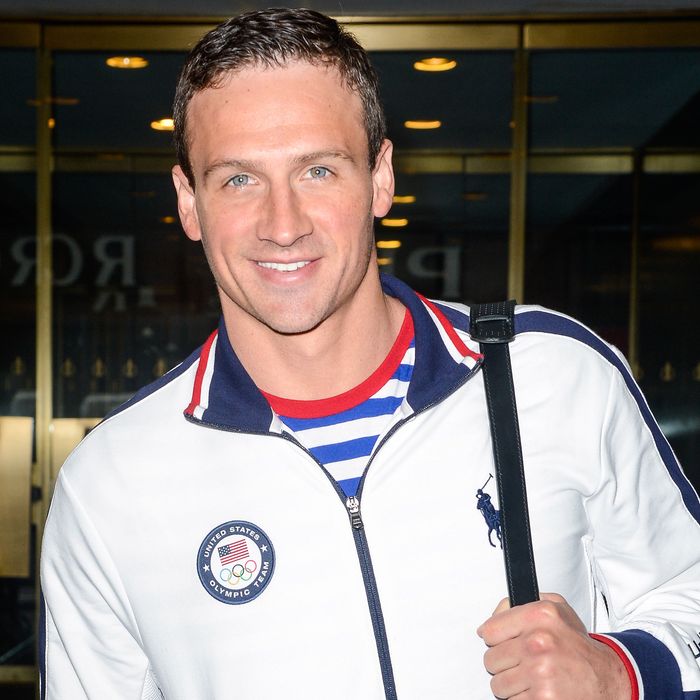 Ryan Lochte.
Photo: Ray Tamarra/Getty Images
Hours after Speedo dropped Ryan Lochte's sponsorship, Ralph Lauren also abandoned the 12-time Olympic medalist. Then two more sad-sounding deals with Gentle Hair Removal and Airweave, a Japanese mattress manufacturer, were canceled. Lochte reportedly lost about $1 million in endorsement deals today, according to ESPN's Darren Rovell. All this after the swimmer lied to Rio police about being robbed at gunpoint, and then admitted he was still drunk when he first tried to explain himself on NBC. 
Lochte's name and photo were removed from a Ralph Lauren webpage endorsing Olympic athletes on Sunday night, according to Rovell. On Monday afternoon, a Ralph Lauren official told Rovell the label won't renew Lochte's deal. Speedo, for its part, is donating $50,000 of Lochte's lost payment to help Brazilian kids through the global nonprofit Save the Children. Gentle Hair Removal and Airweave also canceled contracts on Monday.
The rejection isn't new for Lochte: Several of his deals with Gillette, Ga­tor­ade, AT&T, and other brands expired before the London Olympics in 2012. His recent behavior seems to jeopardize any future prospects.
After releasing a statement on Instagram, Lochte also apologized on NBC Saturday night, admitting he was "still intoxicated" the morning after the incident — when he told NBC's Matt Lauer that he and three U.S. swimming teammates were robbed at gunpoint. Brazilian officials said the swimmers were actually held at gunpoint by a security guard after vandalizing a Rio gas station.
"If I had never done that, we would never be in this mess," Lochte told NBC. "… None of this would've happened. It was my immature behavior."
What's a bro without a polo shirt?