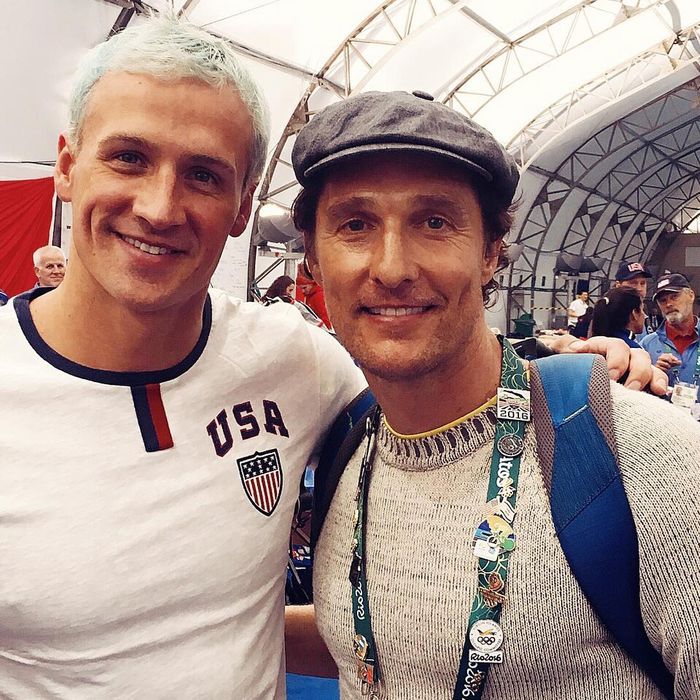 Photo: Ryan Lochte /Instagram
Ryan Lochte is really racking up the Instagram pictures for his Raya Tinder profile.
As if the puppies and the pasta and the shirtless pics weren't enough, Lochte met up poolside with Olympics Über-fan Matthew McConaughey to compare dimples and share tips on how to Just Keep Livin' in the face of so much success. Lochte, knowing that McConaughey is a fan of teammate Michael Phelps, went out of his way to impress the Oscar-winning actor by putting on a shirt and touching up his bleach job. Proving once and for all that Olympic swimmers are only human, Lochte referred to him as "Mathew McConagauhey" in the Instagram caption. All right, all right, all right.