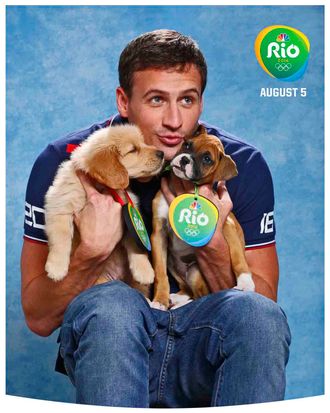 The good stuff.
Photo: NBC
It's already been well-documented that Olympic swimmer Ryan Lochte loves puppies, but when life offers you more photos of a ripped dude holding baby dogs, you're damn well going to look at those photos.
For a Clear the Shelters marketing campaign, several Olympic athletes posed with an adorable, adoptable puppy — then there's Ryan Lochte, who took several photos with several puppies. (And then presumably cried when they took them away from him. There, there, Ryan.)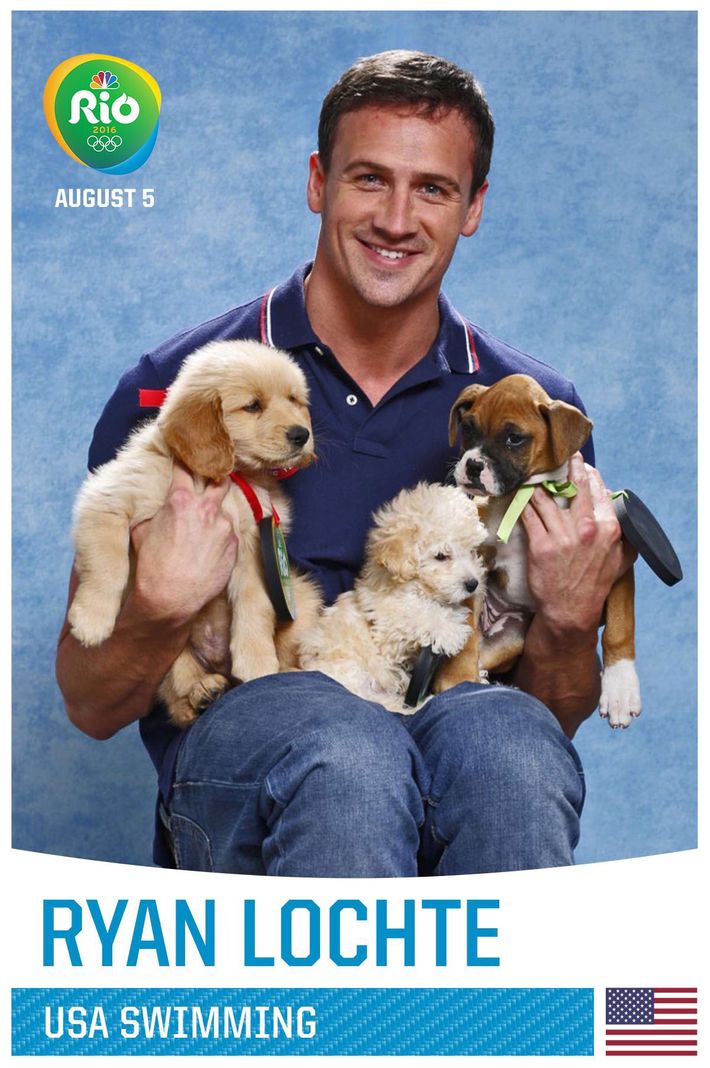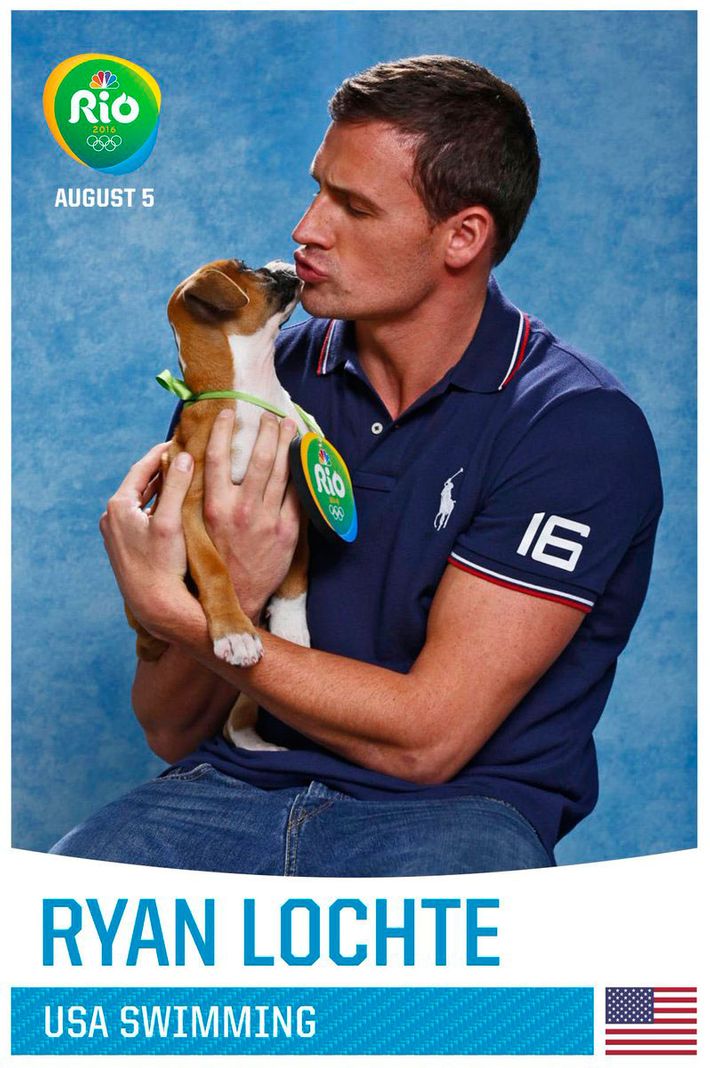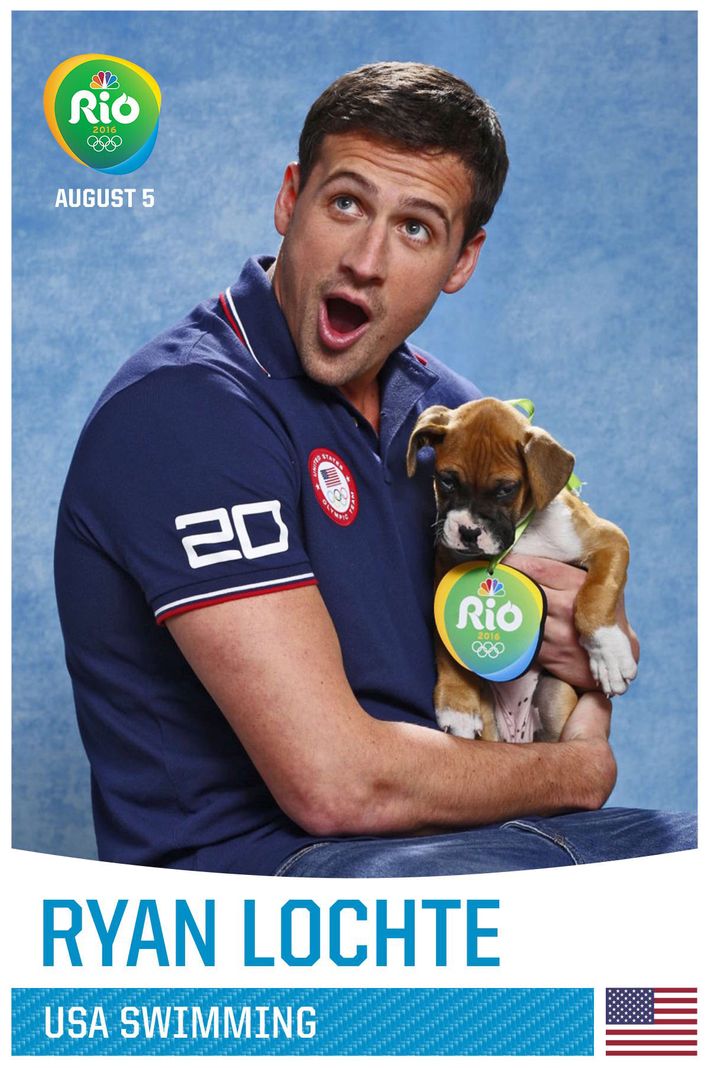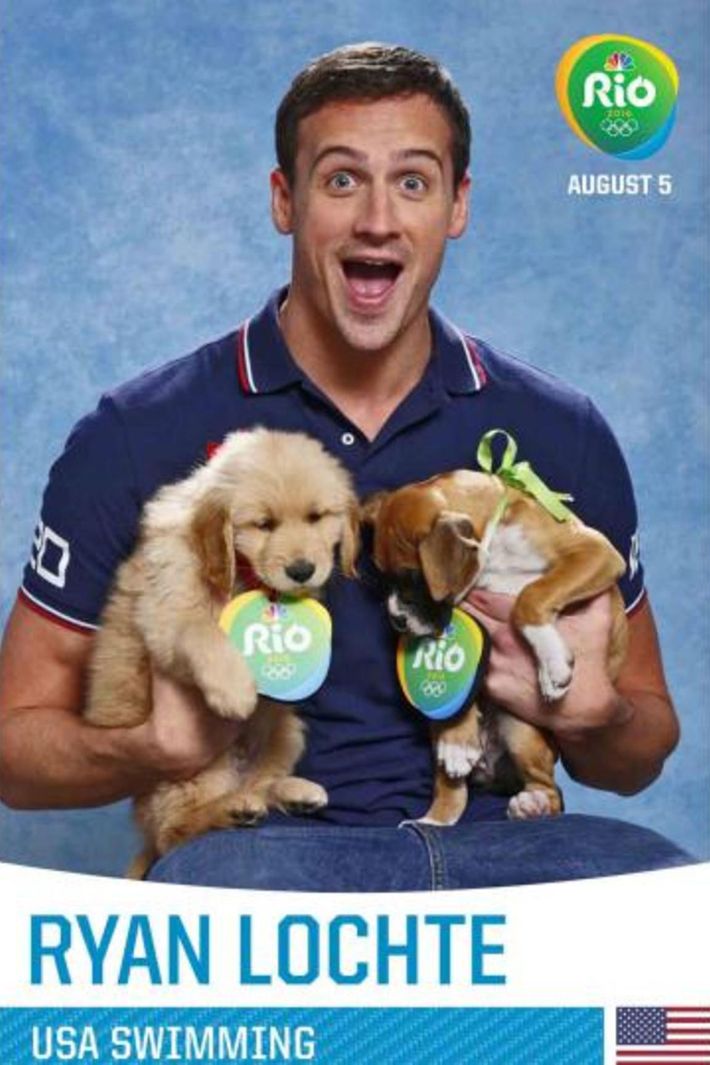 How do you say "Jeah!" in dog?