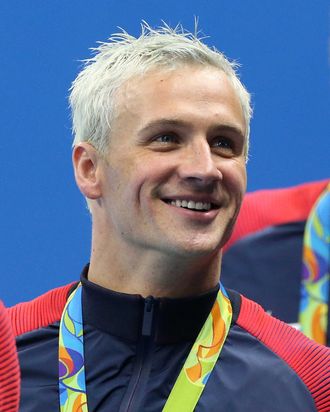 Photo: Jean Catuffe/Getty Images
Earlier this week, news broke that Olympic swimmer Ryan Lochte was in a relationship with Playboy Playmate Kayla Rae Reid. Though America's hearts and loins have collectively been in mourning since, as of Friday, the tides have turned once again.
Because …
[Climbs atop mountain and blows horn triumphantly.]
Ryan Lochte is still single and very much looking to do sex stuff.
During a Today interview, he confirmed that he's on Tinder ("it is verified) and that there's "no girlfriend."
Ryan, thank you for bringing hope back to a grieving nation. For this, we can only say: Jeah!