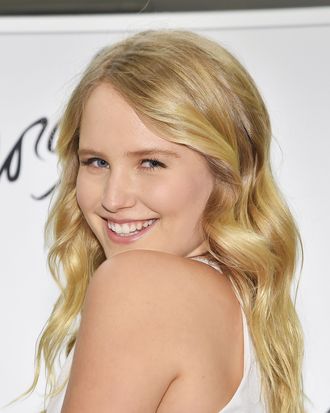 Sailor Brinkley Cook shuts down her haters.
Photo: Mike Coppola/Getty Images for Lord & Taylor
Sailor Brinkley Cook has had enough. Today, the young model posted a lengthy Instagram rebuttal to internet trolls who continuously compare her to her mother (Christie Brinkley) and find her lacking in accomplishments and looks. "I am my own person with my own beliefs and own thoughts and my own face! … Yes, I am so fortunate that my mother is my mother. And she will always be an inspiration to me. But being constantly compared to her 50 years of success at only 18 years old? … Doesn't feel great," she wrote.