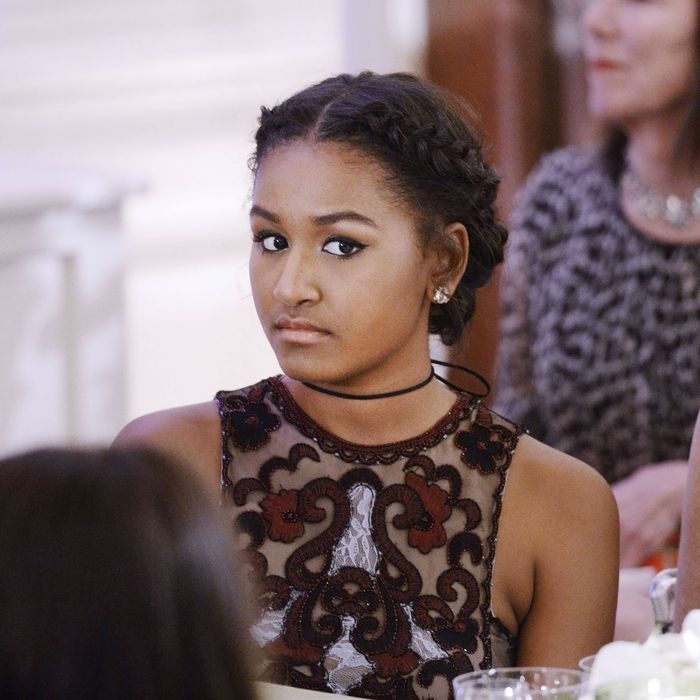 Sasha Obama.
Photo: Getty Images
If you thought that being the president's daughter excused you from a summer of serving food or folding T-shirts, Sasha Obama is proof that sometimes even first teens spend the season hard at work.
According to the Boston Herald, the 15-year-old has been working early shifts at Nancy's, a seafood restaurant and family favorite out on Martha's Vineyard. Apparently the gig is slated to end when her parents arrive for their island vacation on Saturday. (Meanwhile, older sister Malia Obama is living it up on her gap year, as she should be.)
"She's been working downstairs at takeout," a server told the Herald. "We were wondering why there were six people helping this girl, but then we found out who it was." The six people are, of course, the Secret Service agents accompanying Sasha.
A girl working the takeout window added, "She's been around for a few days. It's pretty random."
Yes, anonymous teen. Random indeed.