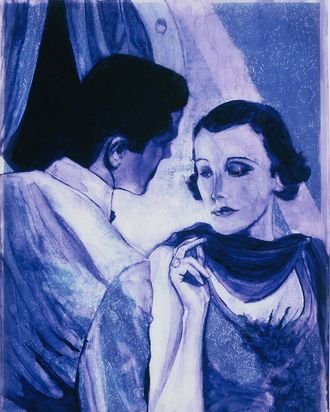 Diffused Couple by Rebecca Chamberlain.
Photo: Rebecca Chamberlain
Singer and visual artist Rebecca Chamberlain once used only ink from Bic pens to draw Modernist interiors constructed between the two World Wars. She drained the office pens of ink, then used a paintbrush on vintage tracing cloth.
"Bic blue is the magic blue," she says in the new book Ballpoint Art, out August 30 from Laurence King Publishing. Showcasing ballpoint works by Chamberlain and 29 other artists, the collection expands on the legacies of Andy Warhol, Louise Bourgeois, and Alberto Giacometti, who all sketched with ballpoint pens.
Chamberlain first started working with Bic ink in the '90s, when she designed menswear for Gap and Old Navy. A fascination with workplace hierarchy and office supplies inspired her to draw a ballpoint illustration of an empty receptionist desk, like a portrait. Now she draws with lithography ink.
Click ahead to preview her work from the book.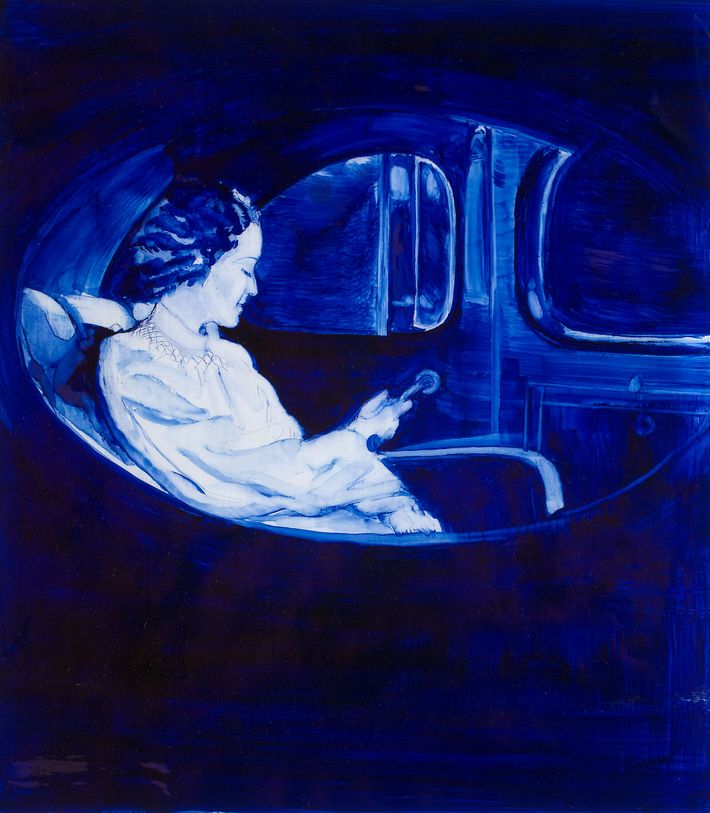 Auto Interior Arrangement, 1935.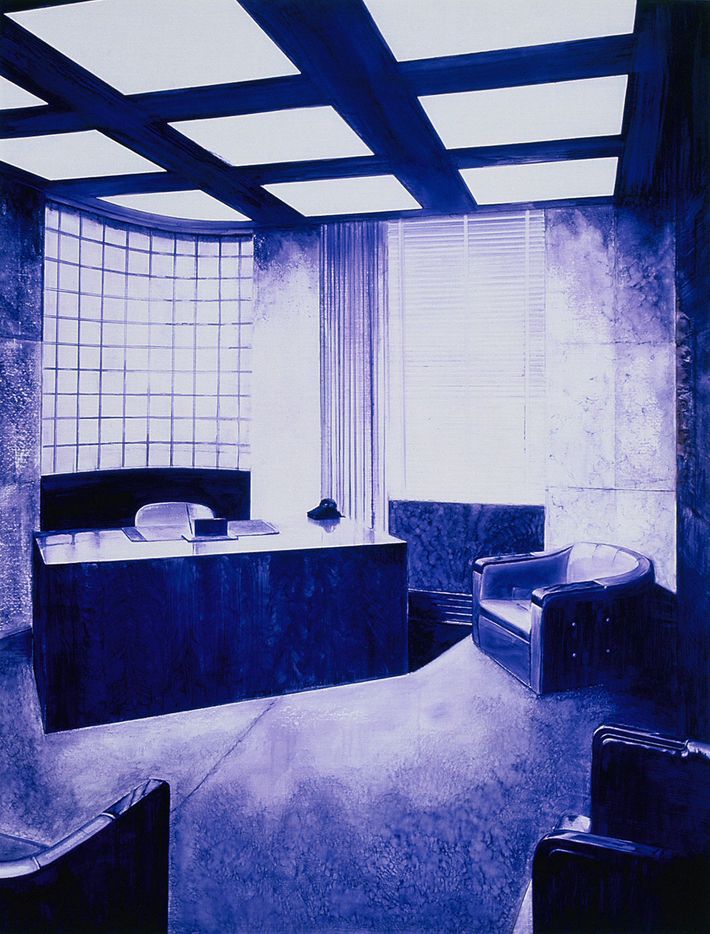 Meyecord Corner Office, 1938, Blue.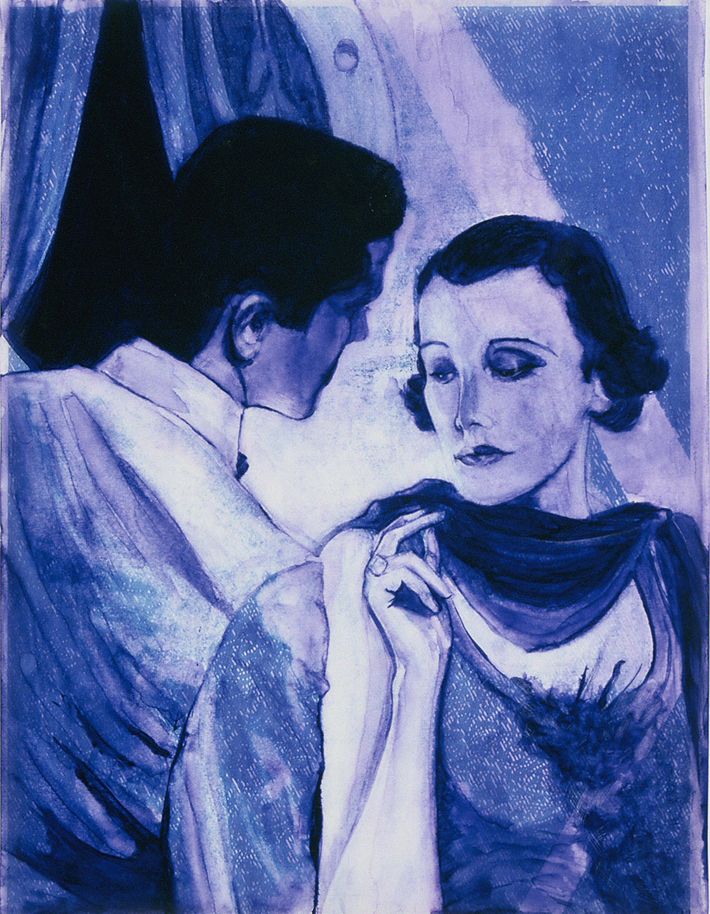 Diffused Couple.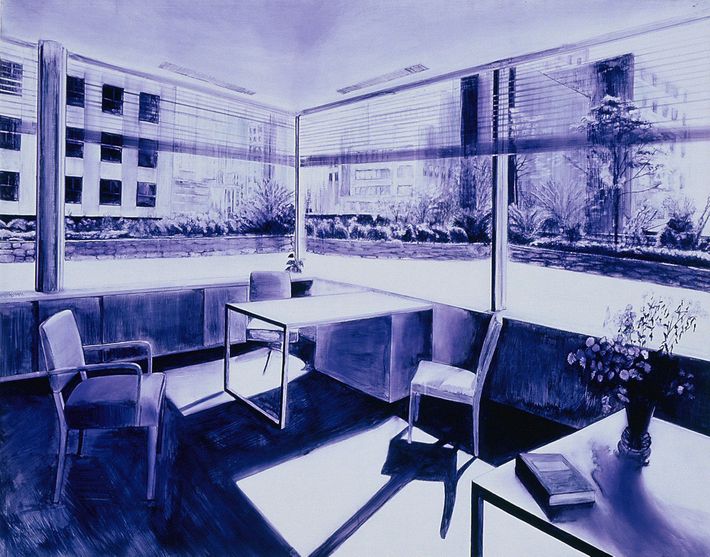 Corner Office.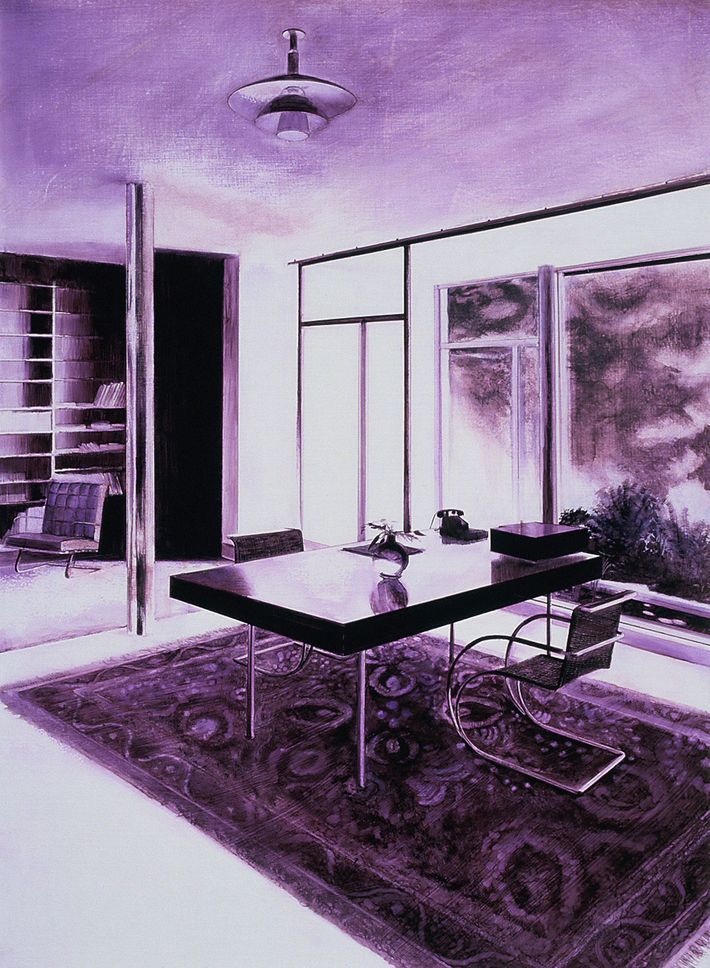 House at Brno, 1938.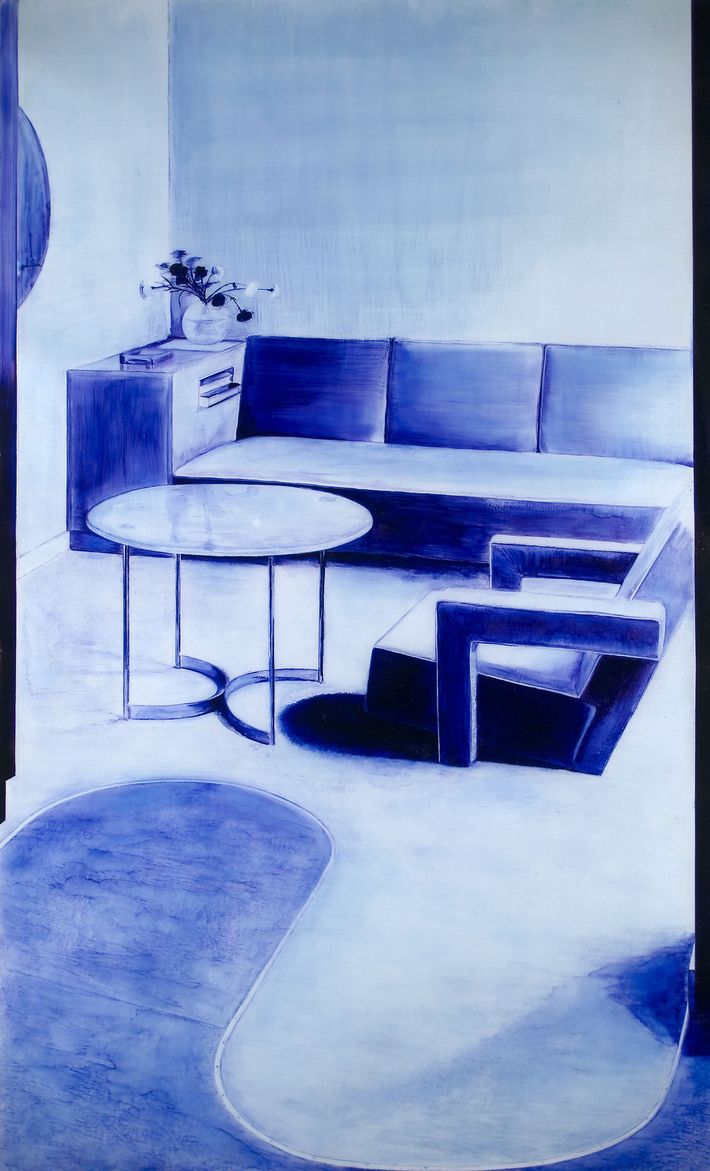 Reitveld Arrangement, 1937.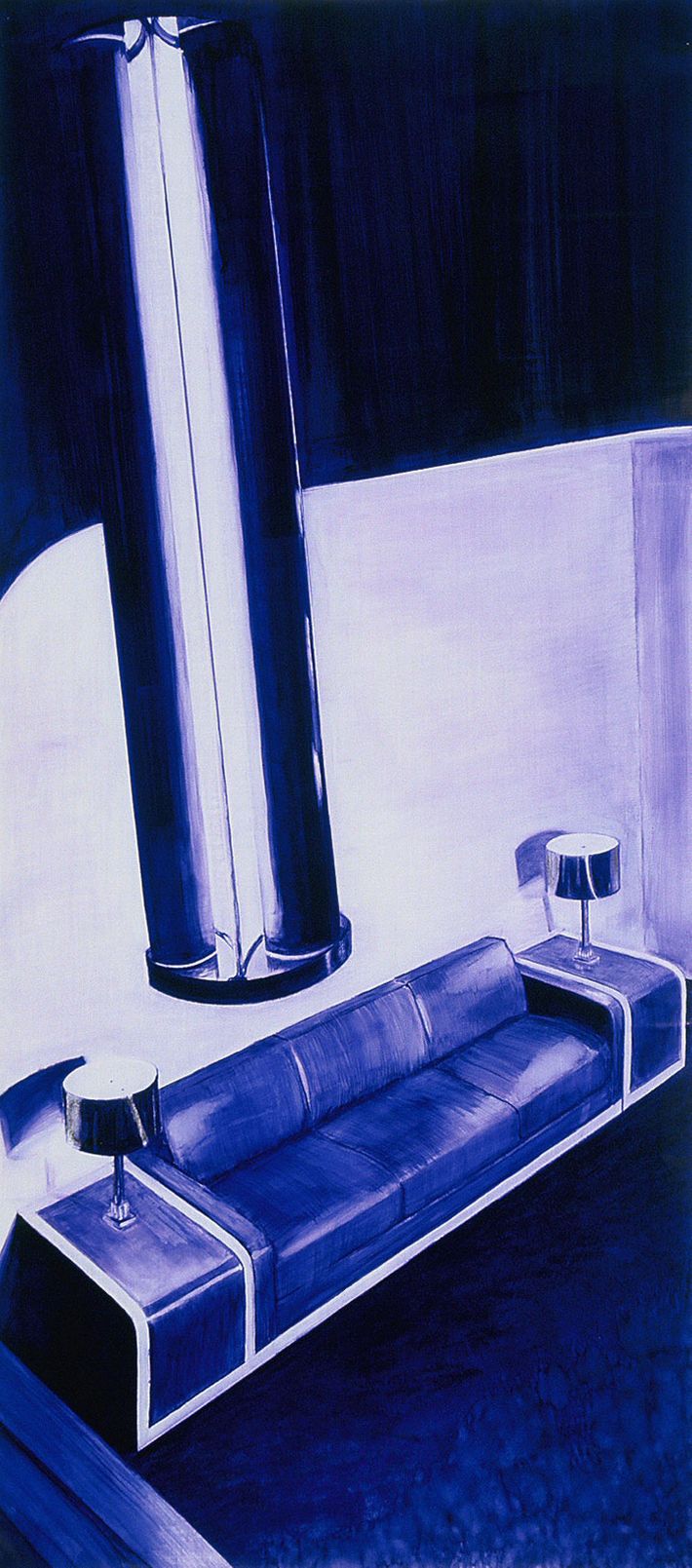 Lounge, 1939.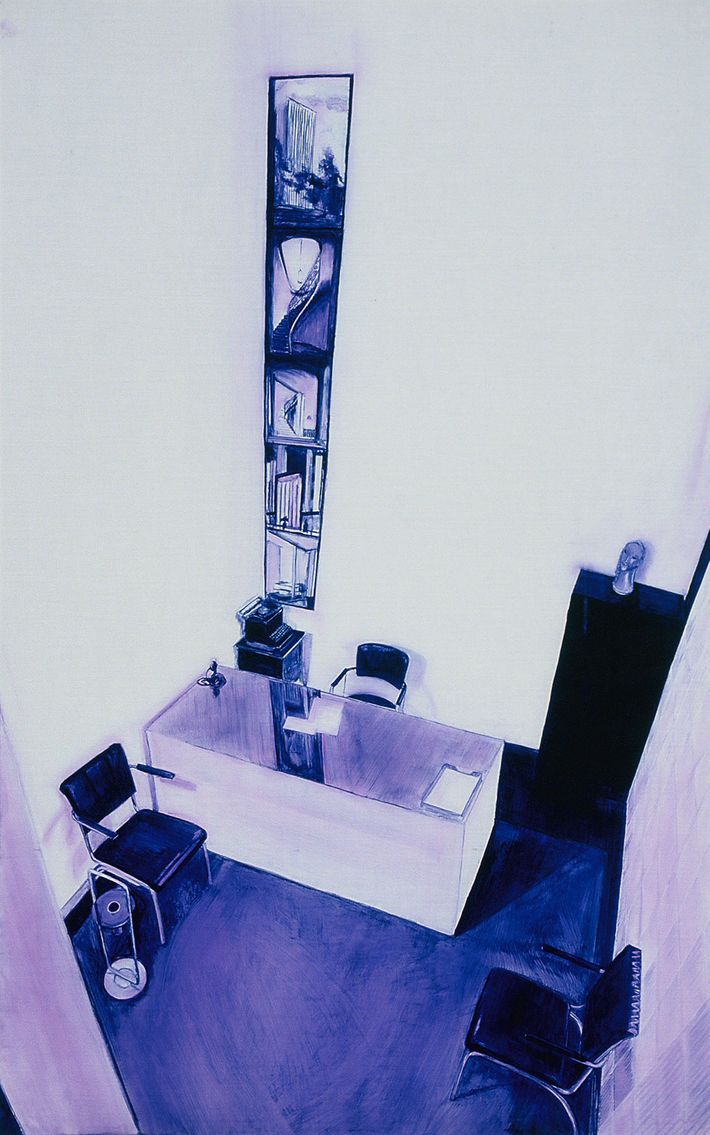 Private Office, 1936.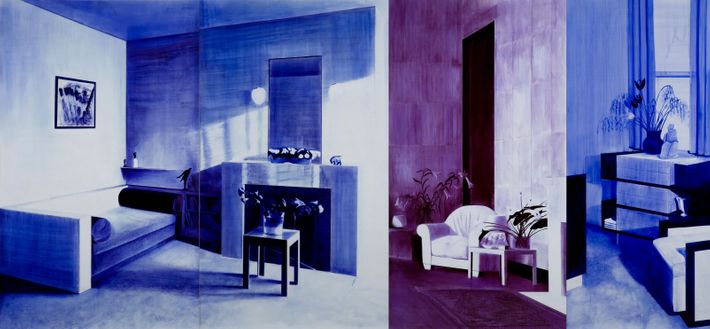 Interior Arrangement Screen.