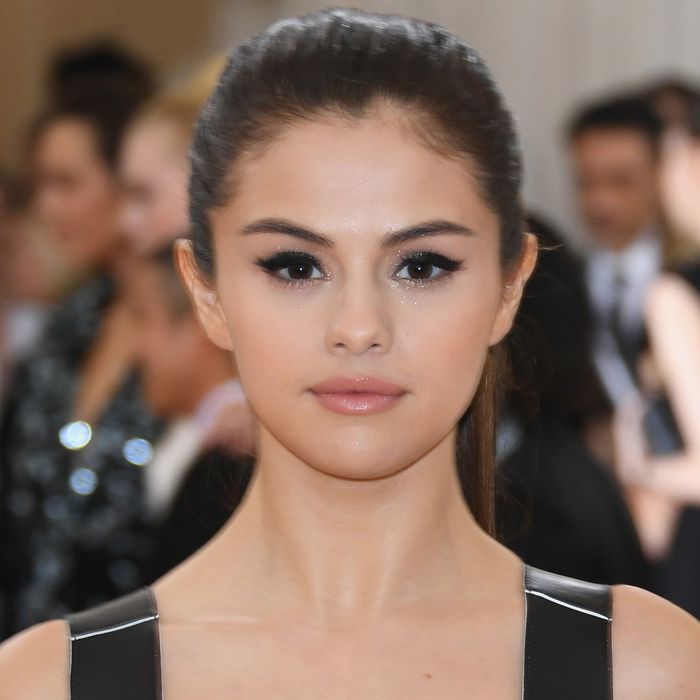 Selena Gomez: self-care advocate.
Photo: Larry Busacca/Getty Images
Selena Gomez followed in the footsteps of Justin Bieber, a noted proponent of self-care, when she announced on Tuesday that she's taking some time off to deal with some health issues. In a statement she shared with People, the singer said she'd been experiencing anxiety and depression — two common side effects of lupus, with which she was diagnosed in 2014.
"I want to be proactive and focus on maintaining my health and happiness and have decided that the best way forward is to take some time off," she explained. "Thank you to all my fans for your support. You know how special you are to me, but I need to face this head on to ensure I am doing everything possible to be my best. I know I am not alone by sharing this, I hope others will be encouraged to address their own issues."
According to "a source close to Gomez," she "feels relieved that she can now make more sense of why she was feeling the way she was and is optimistic about the future." And she's clearing her schedule for an entire year to take care of herself. That should give her plenty of time for Shape House appointments.