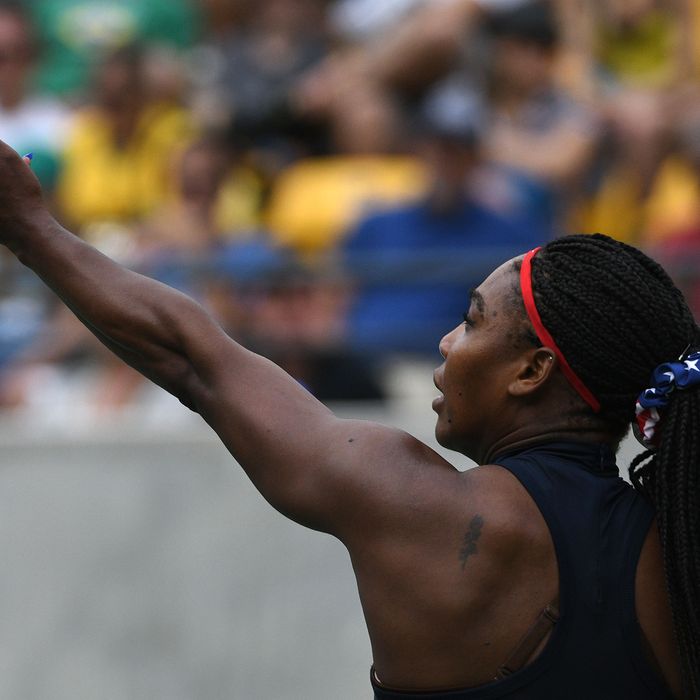 Photo: ROBERTO SCHMIDT/Getty Images
The second day of the 2016 Rio Olympics was full of ups and downs for Serena Williams.
She struggled during sets for her singles match against Australia's Daria Gavrilova, but ultimately claimed a 6-4, 6-2 victory. Later that same day, Serena and sister Venus experienced their first loss in a doubles match at the Olympics after winning gold in the last three.
But throughout it all, Serena Williams managed to look as stylish as ever while playing on the court.
She looked so good, in fact, she managed to do the seemingly impossible: make a scrunchie look cool.
Yes — a scrunchie. And not just any scrunchie, but one with a patriotic, American flag printed on it.
To be sure, Williams is a powerful force to be reckoned with on the tennis courts and she has a clear mission at the 2016 Games. She's there defending her Olympic singles gold medal.
So, with the global spotlight on her, the woman was ready to make a fashion statement — or two.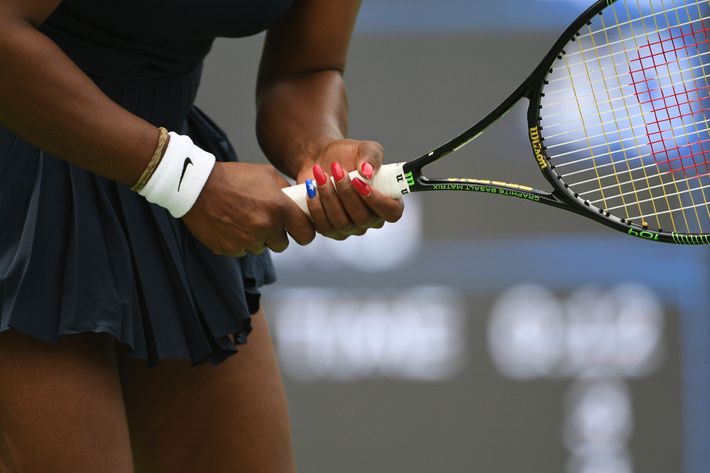 No word yet on whether she did her own nails for the Olympics, but they sure make for interesting close-ups.
Remember: Details, people. Details.