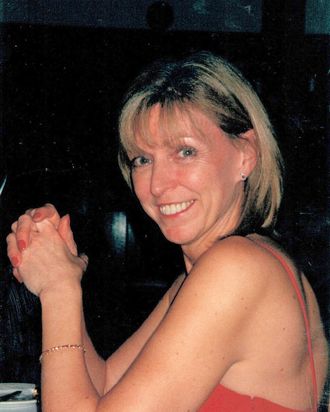 Sadie Hartley was killed by a jealous mistress.
Photo: Lancashire Police
Exactly one week before Sadie Hartley was murdered, a strange woman arrived at her door with a bouquet of chrysanthemums. The flowers were cheap, the kind you'd pick up at a gas station. The hooded woman knew her name: "Mrs. Hartley, these are for you," she said. Hartley wasn't expecting a delivery at her countryside home in Lancashire, England. The blue-eyed woman couldn't remember the sender's name. She left.
Hartley, a 60-year-old medical-communications director, immediately texted her longtime partner, Ian Johnston, a retired firefighter who lived with her. "Not me," he replied. He was away. The bouquet still troubled her: "She knew my name," she texted back. "That's a bit worrying when I'm here on my own … No label or anything on them and late at night."
On January 14, 2016, one day after her daughter's engagement, Sadie Hartley was stabbed to death by her 57-year-old partner's jealous ex-mistress, Sarah Williams. The 35-year-old travel agent had persistently stalked Ian Johnston after he ended their affair over a year earlier, but they continued to sext, up to ten days before the murder. The night Williams knocked on the door and killed Hartley, he was away on a skiing trip.
Williams quietly left the scene and met the woman with the flowers, her accomplice and close friend Katrina Walsh, a 56-year-old horseback-riding instructor. The two sat down to watch the movie Mamma Mia afterward, singing along with the happy lyrics hours before their arrest.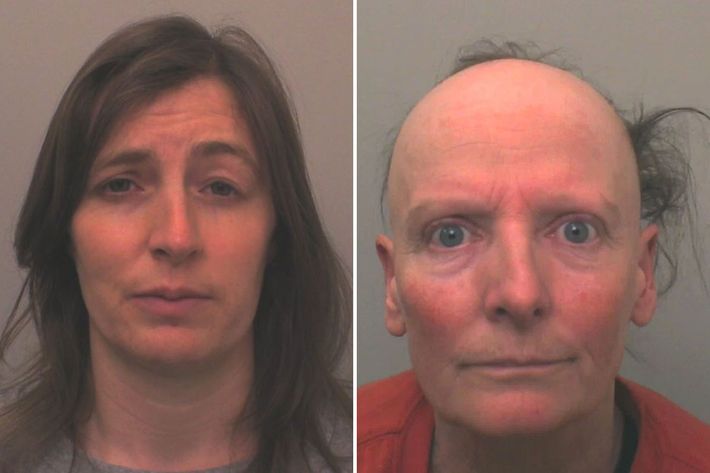 Both women were found guilty of murder and sentenced to life in prison on Wednesday, closing a seven-week trial that pieced together a hauntingly premeditated murder the judge rejected as a "crime of passion." He likened it to a purely evil "assassination" instead, speaking directly to Williams: "You plotted the murder of a woman whose only crime was to love the man you wanted for yourself."
Williams was somewhat notorious for wanting men, considered a "serial mistress" by the people who knew her. She and an affluent, married 75-year-old man maintained an affair for the past 18 years. David Hardwick told the jury she was "shy" when they met. She was 17 then, game for 5 a.m. cups of tea, "cuddles" (his words), and early-morning dog walks whenever he left the bed he shared with his wife. In return, he gave Williams things: a credit card, up to 12 trips around the world every year, a £320 weekly allowance.
Williams met Ian Johnston in the summer of 2012 at a ski slope in Manchester where she'd taken a job as a salesperson. "It was very quick, there was no dating, and she turned up at my house having been invited, in a short skirt and red high heels, and there was immediate intimacy," he would later tell the court. It was "just sex," he said. It started one year after he had settled into a more committed relationship with Sadie Hartley — previously, for five years, the couple saw each other a few times each year, kept apart by long distance and work engagements. But he was "weak" and "flattered" when he was with Williams.
He ended the affair in October 2014, when Williams became "possessive and difficult." She retaliated and mailed a letter to Hartley about his betrayal: "Have a look around the house," she wrote. "There's plenty of my things around the place. Has he even changed the sheets since we were last in there?"
Johnston admitted to the affair. He and Hartley would recover their relationship after the incident and live together, but Williams persisted in trying to get Johnston back, becoming "delusional, "unhinged," and "psychotic," according to court testimony: She sent gifts and arrived to visit, unannounced. While he was away, she broke into his house and set off the alarm. She placed tracking devices on his car to follow him. Johnston, for his part, continued to sext with her. He told the court he felt "stalked." The judge sentenced Williams to 30 years in prison minimum, at least 25 years for Walsh.
Described as a driven career woman and loving mother, Hartley started her own company, Hartley Taylor Medical Communications, with her best friend, Julie Taylor. "She took very little time off for maternity leave, she couldn't wait to get back to work," Taylor said. "That was Sadie."