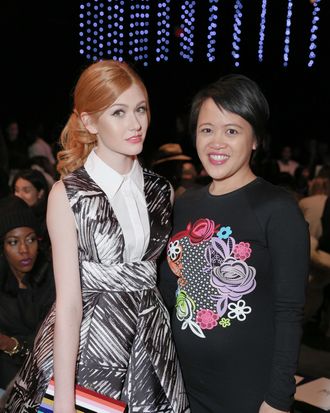 Michelle Tan.
Photo: Matteo Prandoni/BFA.com
In November 2014, Michelle Tan was named editor-in-chief of Seventeen magazine. Now, after less than two years on the job, she's been let go — and Women's Wear Daily reports that Tan was told of this news while on maternity leave.
Newsstand sales reportedly fell in recent months and sources told WWD that "Tan has had a few managerial bumps" during her tenure.
The Cut has reached out to Hearst for comment and will update this post as more information becomes available.