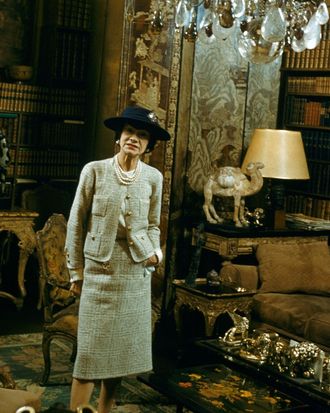 Coco Chanel in her Paris apartment, 1954.
Photo: KAMMERMAN/Gamma-Rapho/Getty Images
Prior to Jaden Smith and the popularity of gender-neutral clothing lines, people spent a solid 15 centuries maintaining a sharp divide between men's and women's fashions. The defining tenet of menswear was arguably the suit, which ultimately shaped both genders' fashion sensibilities after the design was conceived in the 17th century.
In Sex and Suits: The Evolution of Modern Dress, to be reissued by Bloomsbury on August 25, historian Anne Hollander traces a history of fashion and gender, detailing ways in which two disparate worlds have met and diverged at various points in time. Hollander argues that liberating women's clothing (and the female body) required adapting aspects of menswear that allowed for more physical movement – perhaps explaining why Zara's Ungendered unisex line skewed so problematically toward "male" clothing.
Click ahead to see "male" and "female" looks throughout history, from a 16th-century queen in royal regalia to Marlon Brando foregoing the formal suit altogether in A Streetcar Named Desire to Coco Chanel in her signature tailoring.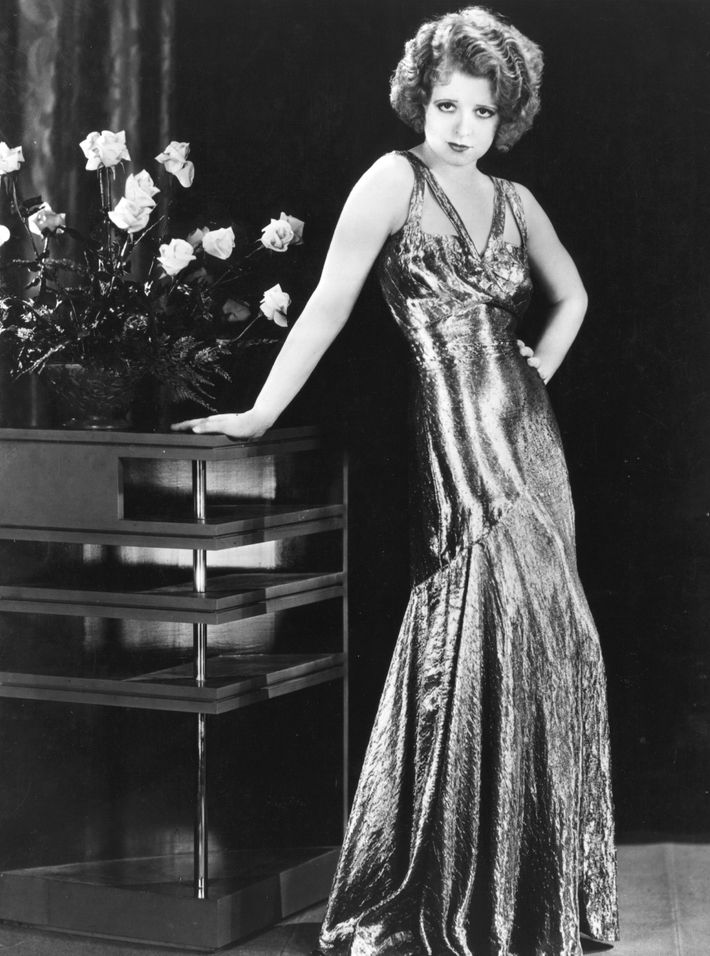 Clara Bow in shimmering satin, 1931.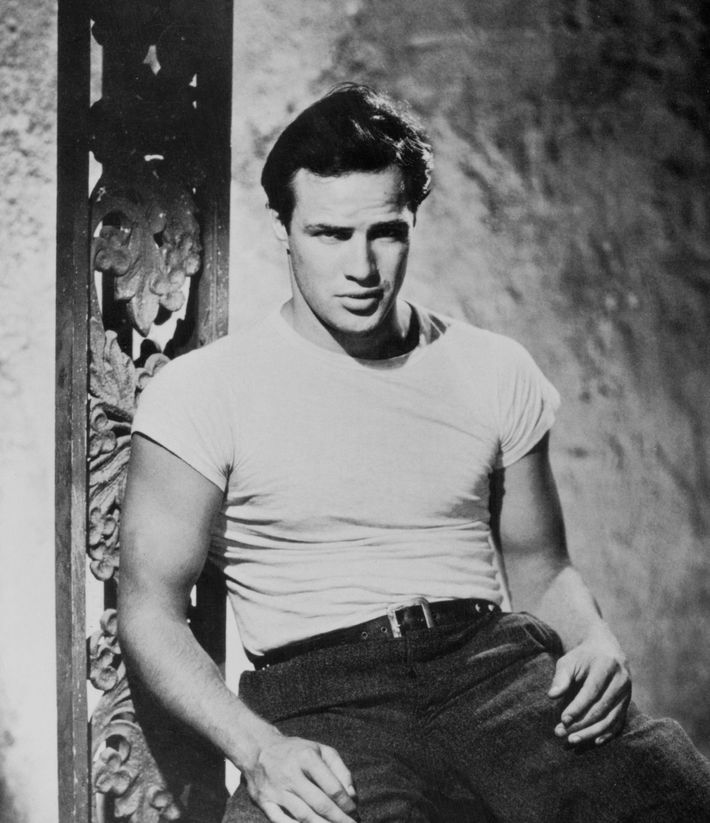 In the 1951 film adapation of A Streetcar Named Desire, Marlon Brando's character, Stanley, sported a T-shirt and blue jeans, echoing the subversion of masculine modes that dominated the second half of the 20th century.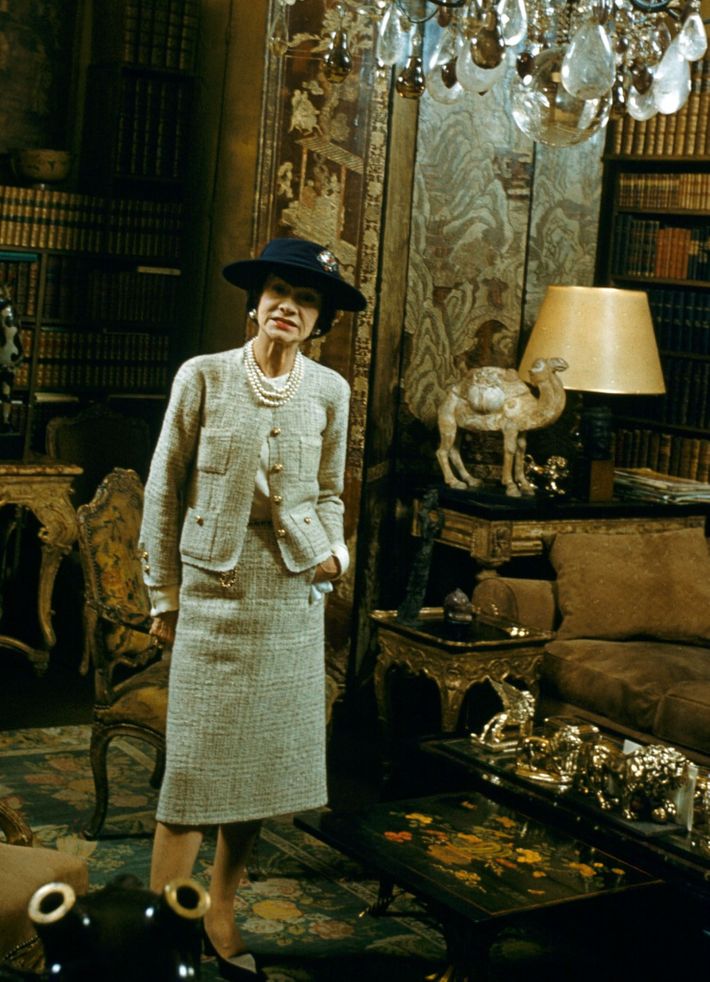 Coco Chanel, pictured here in her apartment in 1954, designed simple tailored suits that contested the restrictive Romantic view of feminine fashion.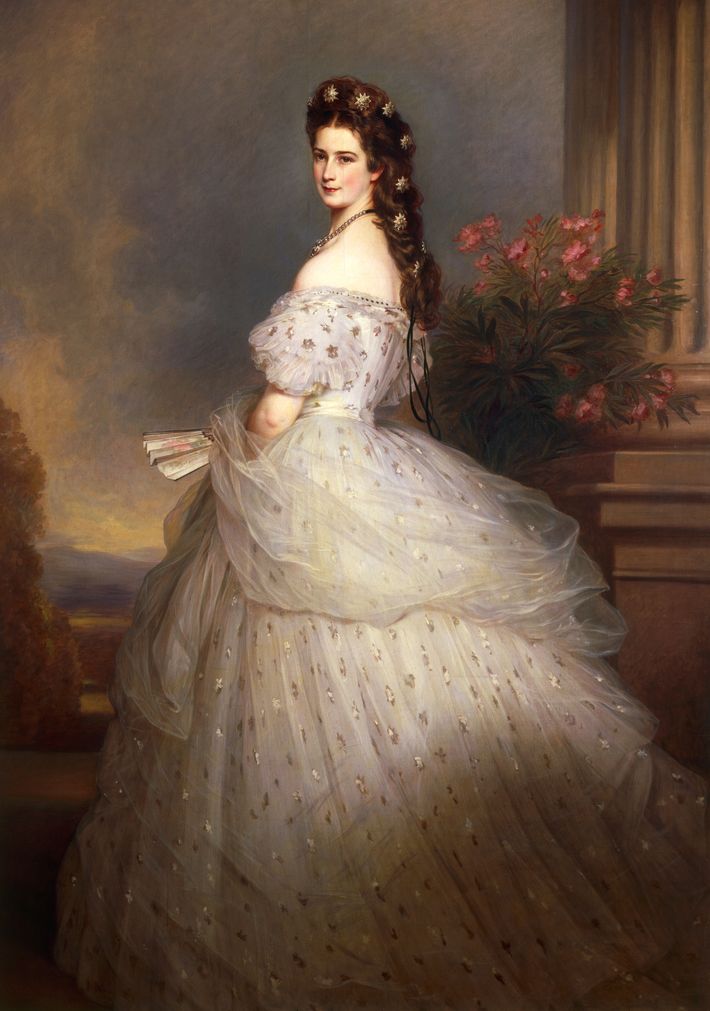 An 1865 portrait of Empress Elizabeth of Austria. This style (emphasizing her back and shoulders, featuring a highly voluminous skirt) would later influence post–World War II styles.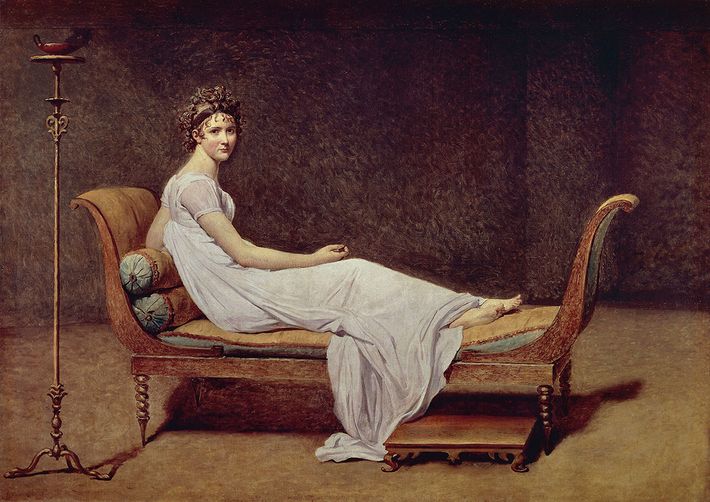 In a fashionable adaption of ancient Greek costume, this 1799 Jacques-Louis David painting shows a woman in a close-fitting dress, bare feet, sans accessories, and in an empty room — the picture of simplicity.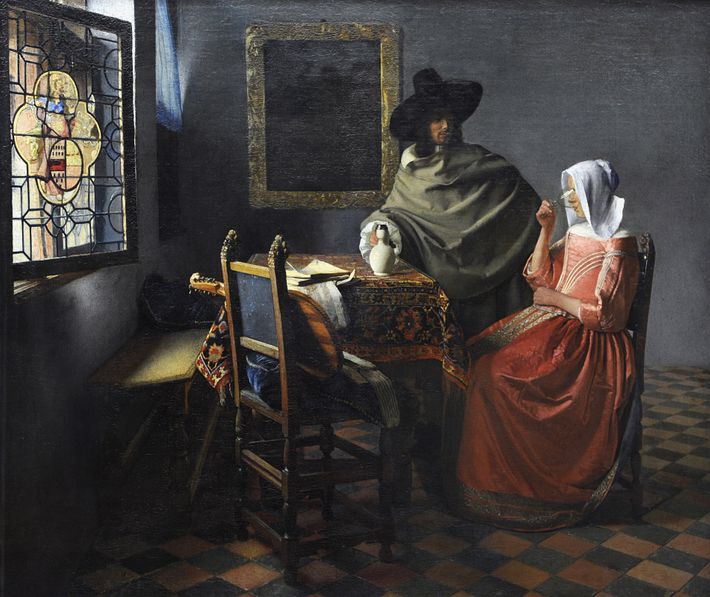 In this Vermeer painting (c. 1600) titled Man and Woman Drinking Wine, the woman's dress keeps her arms close to her body but exposes her skin at the top, while the man's cape allows for mobility and freedom.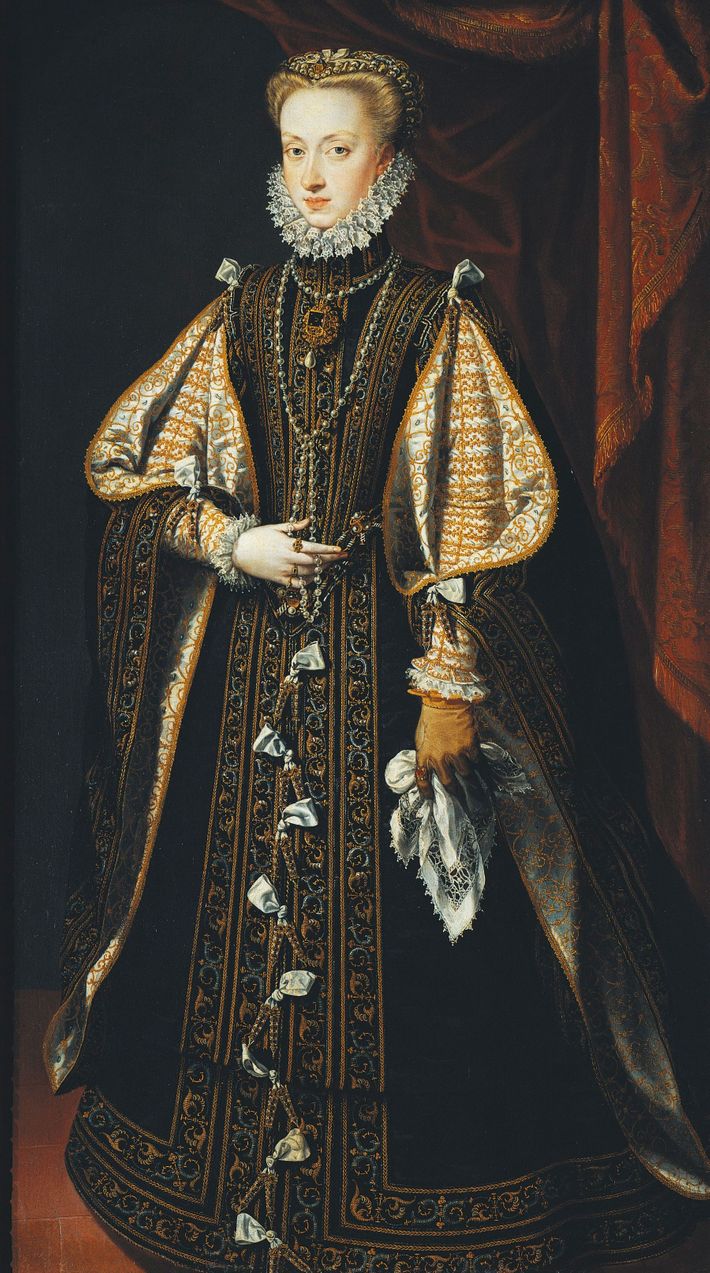 In this 1575 image of Queen Anne of Austria, the female costume mimics the collar, hat, and armorlike bodice common in male fashion at the time, but retains the traditionally female underdress and overdress.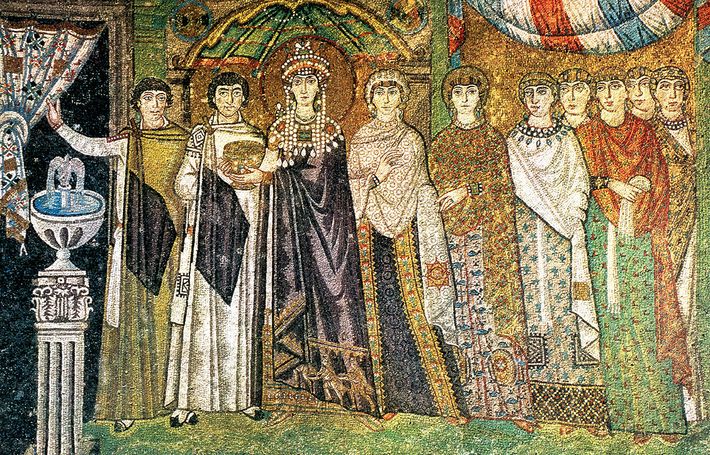 During the early Middle Ages, men and women generally dressed similarly, as illustrated in this Byzantine mosaic.