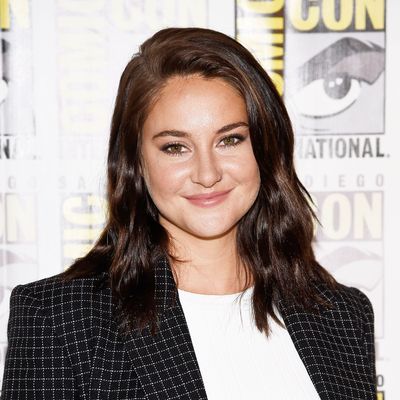 Shailene Woodley, future politician?
Photo: Frazer Harrison/Getty Images
Shailene Woodley is more than a vaguely hippie actress who starred in a semi-successful teen dystopian movie series — she's also a vocal progressive who wouldn't necessarily shy away from a career in politics one day.
At a rally in Washington, D.C., Woodley told The Hill, "We've got to get some progressives in office. We've got to engage millennial voters not only to vote but to run." When asked if she'd aim for a spot in Congress herself, Woodley replied, "I don't know; I wouldn't say never."

Woodley was in D.C. with director Josh Fox to speak out against the Dakota Access Pipeline, which would run adjacent to land held by the Standing Rock Sioux Tribe. She credited Bernie Sanders for her newfound interest in politics, saying, "I'm so grateful to that man because he made me political; he made me realize that, as a grassroots activist, our fight is a political fight, because everything in the world right now is political. Clean water is political … so we have to stand up and engage politically." From mountain sprite to Elizabeth Warren wannabe, the cycle is complete.