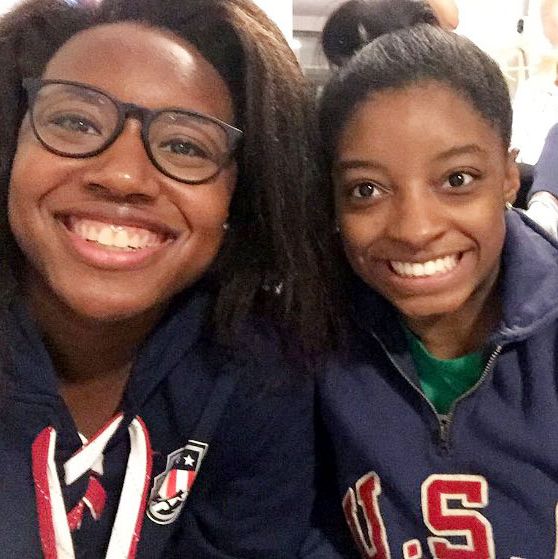 They're both named Simone.
Photo: Courtesy of Twitter/Simone_Biles
Nineteen-year-old powerhouse Simone Biles won gold at the women's individual all-around evebt, and is arguably the greatest gymnast of all time. Twenty-year-old swimmer Simone Manuel recently became the first black woman to win gold in an individual swimming event at the Olympics.