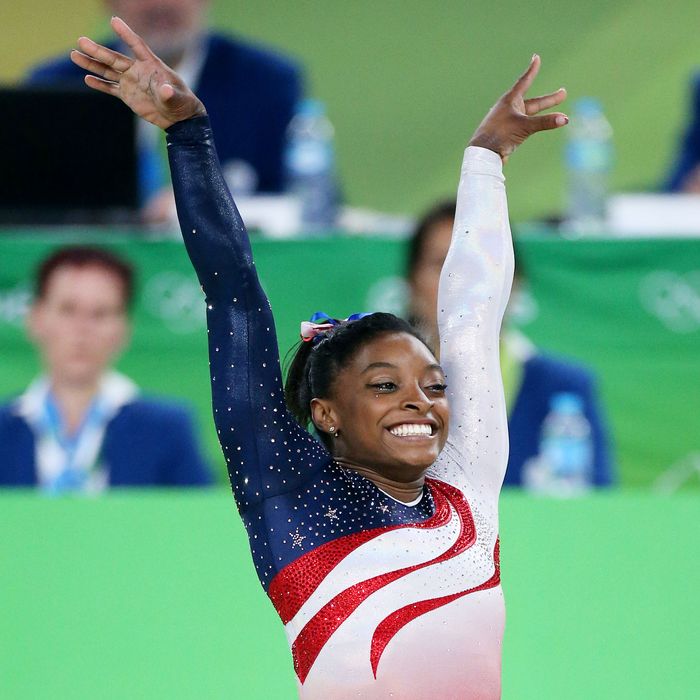 Photo: Jean Catuffe/Getty Images
Simone Biles isn't letting go of her gold medal anytime soon. When a fire alarm went off on Wednesday in Rio where Biles and the rest of the Final Five were staying, she knew exactly what she needed: her gold medal from the previous day's win.
In a video posted to her Snapchat account, Biles captures how she and the rest of the Final Five reacted when the fire alarm went off.
"The fire alarm's going off, but we got our gold," Biles says in the video.
Throughout the short clip, Biles seems to be having a blast, laughing throughout it all. Laurie Hernandez also chimes in, "We got the medals, man."
The whole thing was apparently a false alarm but at least the Olympian has her priorities in order. We know there's no way she's leaving her first Olympic gold medal behind! Though, if there's another fire alarm in the coming days, Biles might have quite a load to carry. She's up for at least another four individuals medals during the week and is favored to place in all events.