There are some mornings when you wake up and feel like crawling straight back into bed. Everything in your closet feels boring or it doesn't fit quite right. It's summer — it should be so easy to just throw on a dress and feel great, right? So why is it so damn discouraging? Relax, you're not alone.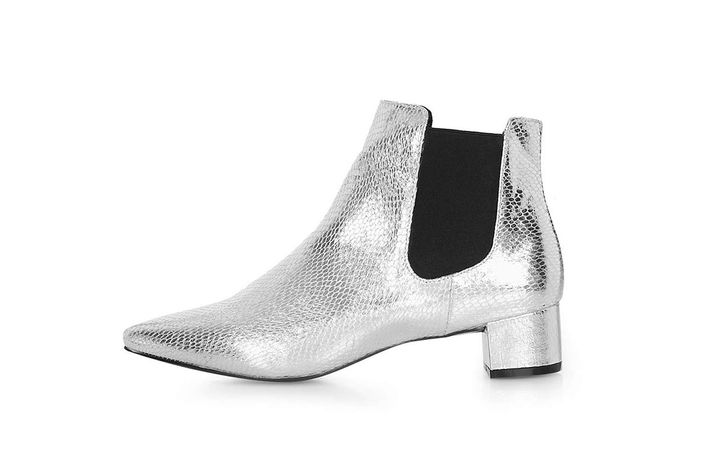 So you think it's too hot for boots? Nonsense. You'll regret not buying this silver pair right now. The price is good (s0 they'll probably sell out fast) and they're the exact piece to make jeans or an all-black outfit look amazing.
Topshop Krazy pointed boots, $60, Topshop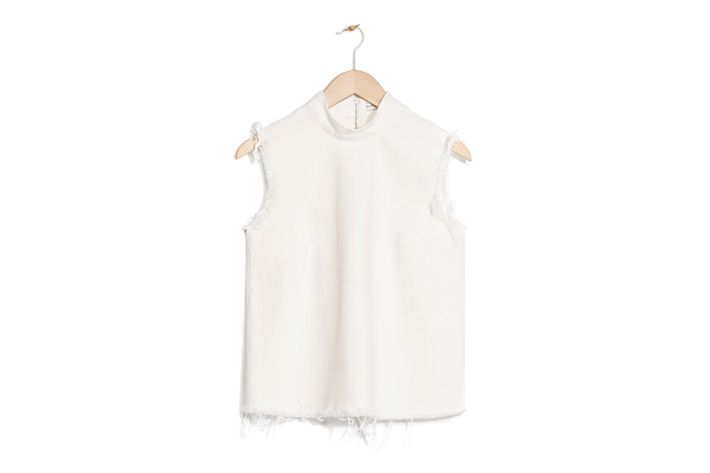 With its frayed hems, it has that deliberately-messy-but-still-cool feel. You can wear it with jeans or throw it over a summer dress to make it feel new again.
Frayed denim top, $65, & Other Stories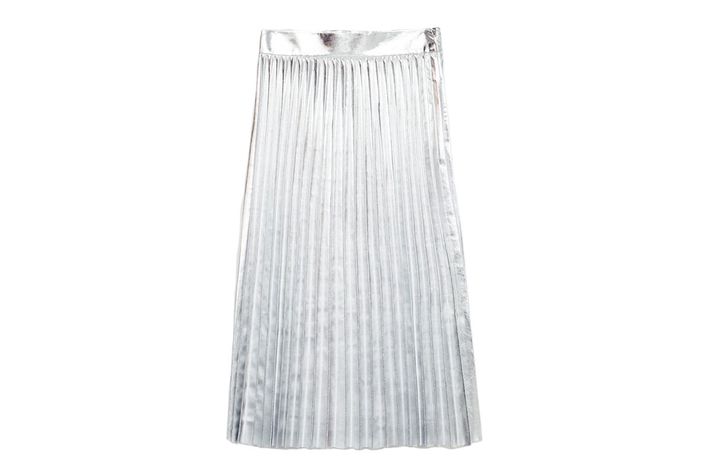 Basics are always smart to have but sometimes you need a flashy, current item to really round out your outfits. This metallic, pleated skirt can go the Zucci route or you can keep it simple with a white button-down.
Zara metallic accordion print skirt, $69,90, Zara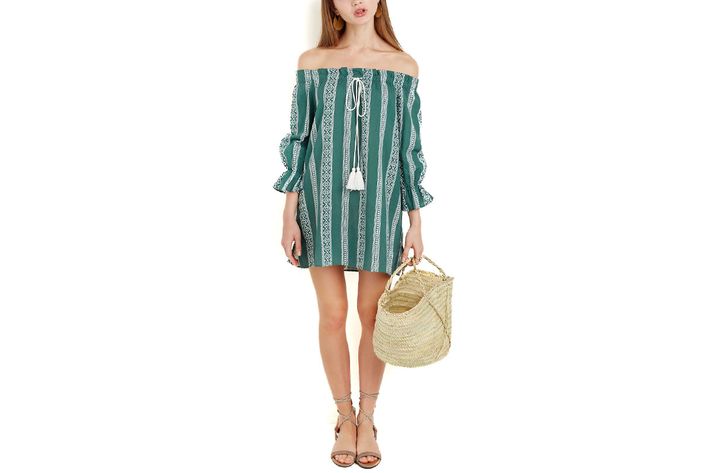 There's about a month left of summer so you might as well enjoy it, in a colorful dress that's made to be worn at the beach or the park.
Green boho off-the-shoulder mini dress, $93, Pixie Market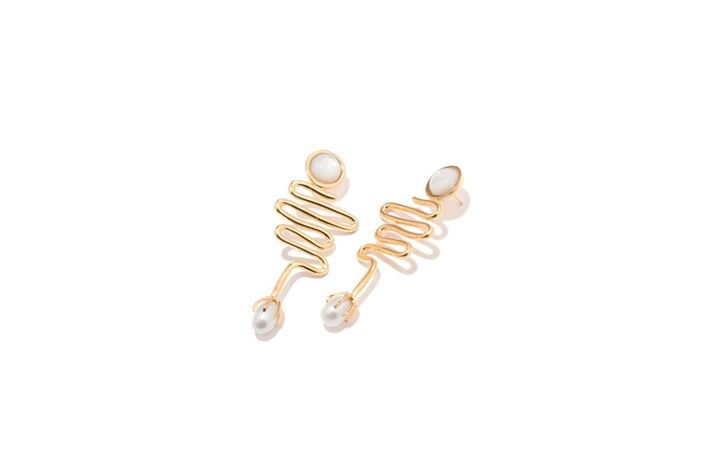 As much as you want to go crazy and overhaul your entire wardrobe, don't. It's not worth the debt. Sometimes all it takes is a pair of earrings to get your head right about how you look in your clothes.
Lizzie Fortunato wave earrings, $145, The Dreslyn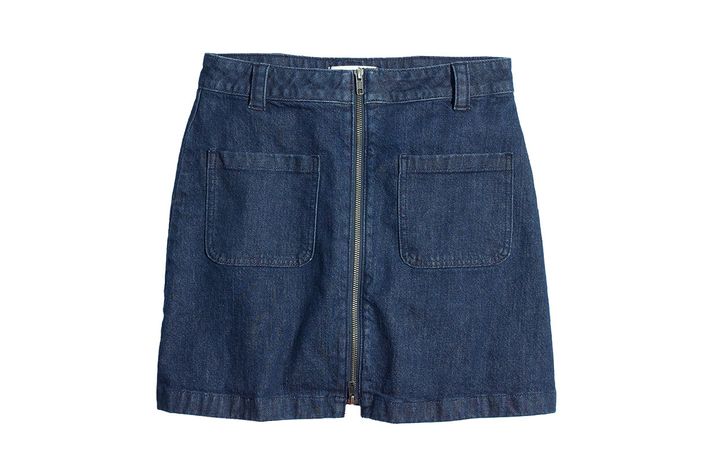 The perfect weekend skirt to wear with a simple T-shirt now and a thick sweater later.
Denim zip mini skirt, $78, Madewell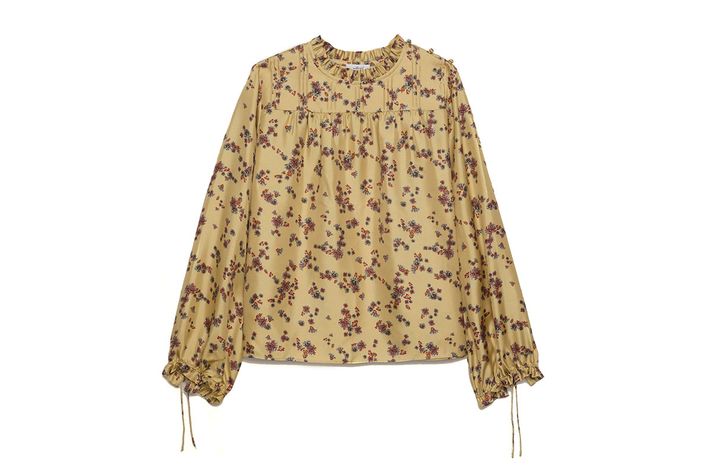 Yes, the print is kind of grandma-looking but that's the appeal. Worn with patchwork jeans and it has that Vetements look. If you're not into that, it also happens to be a great blouse for work.
Wilfred Lourdes blouse, $195, Aritzia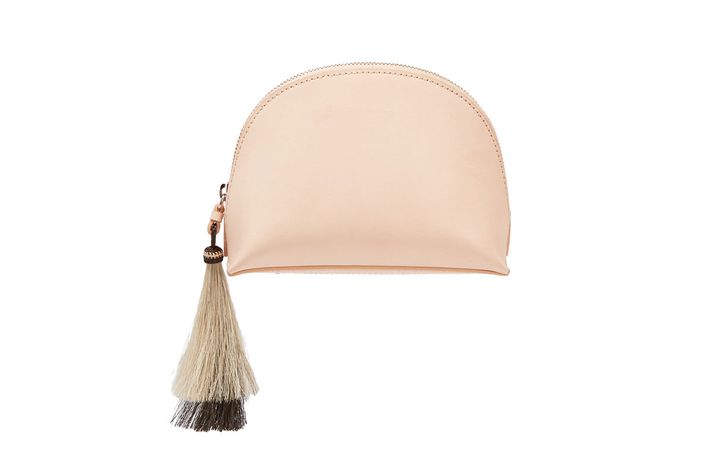 While you can wear it with the cross-body strap, making it easy to run around and carry things, it looks even better without it. Try it as a clutch when you head out for dinner.
Loeffler Randall tasseled shoulder bag, $195, Net-a-Porter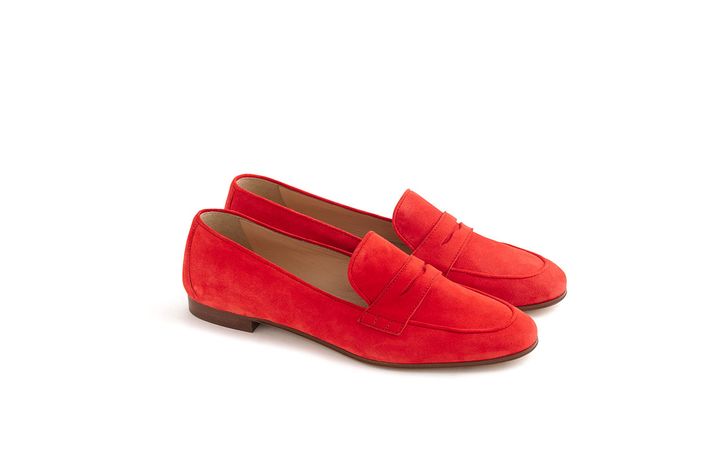 The shape might be preppy but the color isn't. The rich red is nice against all your summer whites and you'll love it even more as you settle into darker fall clothes.
J.Crew Charlie penny loafers, $168, J.Crew