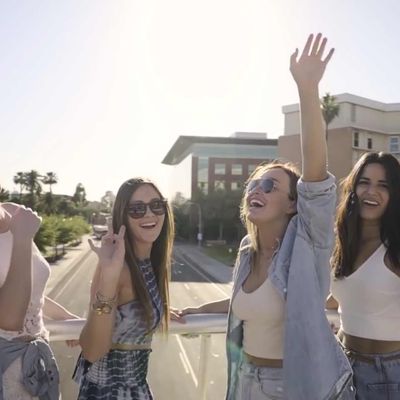 Every year, thousands of young women across America arrive at college and, shortly thereafter, join sororities. The process of choosing which sorority to pledge always seemed wildly unclear to me (I went to a city university with minimal Greek life), but in recent years, sorority recruitment videos have emerged across the internet, shedding light onto how a house sells itself to potential new members.
The most popular videos in the genre typically features at least one, but usually most, of these details: smiling, smizing, smile-laughing, dancing, an EDM soundtrack, bikinis, jorts, bigs, littles, big boats, little boats, symbolic launching of paper lanterns, house hand signs, and, presumably, women who go by both their first and middle name. A great sorority video will capture your attention, confuse you more than anything in Terrence Malick's oeuvre, and make you want to be a part of whatever's happening, even if it's in a vaguely Stockholm syndrome way.
Bronze: University of Southern California — Alpha Phi
The opener is a gorgeous, serene shot of the Pacific ocean — the calm before the storm (the storm being a group of sorority sisters charging out on USC's football field). From then on, they never cease dancing, running, or jumping — and they definitely do not stop smiling or laughing. Around 2 minutes and 20 seconds in, they're all Rollerblading, at which point a girl completely wipes out — a moment they probably could've edited out. What stood out the most was the two-second clip of a French bulldog puppy, which would've helped them score higher had it been featured for longer. Perhaps 3 minutes longer? What I'm saying is, instead of whatever they did, just replace it with a puppy video. [Pulls out ideas notebook, pencils in "A sorority … for puppies."]
This video opens on a literal helicopter, so it's off to a strong start, but that's not the only air-based transportation they employ — there's also footage of a hot-air balloon half-filled with smiling and emphatically dancing sorority girls (the other passengers appear to be confused adults with no affiliation to Alpha Phi). The Arizona desert scenery is admittedly breathtaking, probably even more so while they're cruising through it in a Pepto-Bismol-pink jeep, which happens about a minute in. The wardrobe was almost exclusively athleisure, a power move, because who doesn't want to join the comfiest-dressed sorority? And with paddleboarding, skateboarding, and cliff diving, there are some genuinely athletic moments in this video. (If these videos taught me anything, it's to not underestimate the skateboarding skills of sorority girls.)
But has anyone checked in on the other people in the hot-air balloon yet? Are they doing okay?
Gold: University of Miami — Delta Gamma
And now, our winners. Delta Gamma's video came out in January and immediately went viral. It's not hard to see why: It is truly a masterpiece in … something. It's still unclear, and I'm still recovering.
It opens with a couple of members driving a convertible Jeep around Miami, at which point a large dog turns to look soulfully at the camera. "Are you sure you're ready for this?" her eyes seem to implore. And then, before you even know it, she is gone. The car is locked. We are all on this journey together.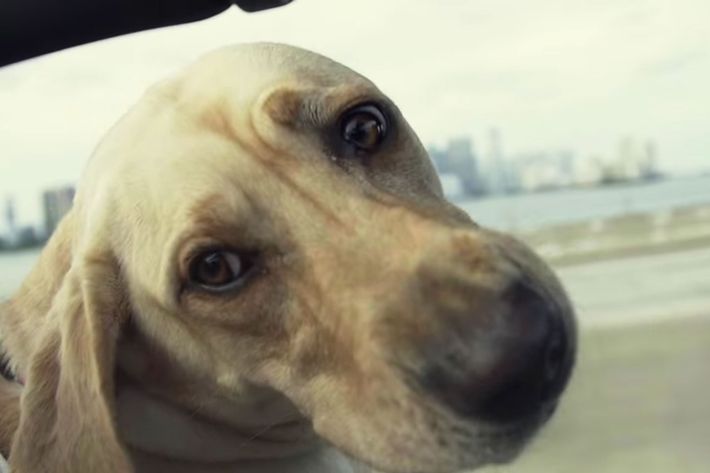 From then on, it's all a blur. There is a boat. There is another boat. There is a lot of splashing in a rooftop pool. There is a nice blonde woman playing the ukulele all by her lonesome. There's an aerial shot of several sorority members arranged in a large anchor shape on the beach. There is a scene that, inexplicably, features several smiling women on the beach posing for the camera with pineapples. (The video is reported to have cost $400,000, so I guess pineapples are way more expensive than I thought.)
After watching University of Miami's Delta Gamma recruitment video, I can't remember watching any other video. No — I cannot remember my life before this video.