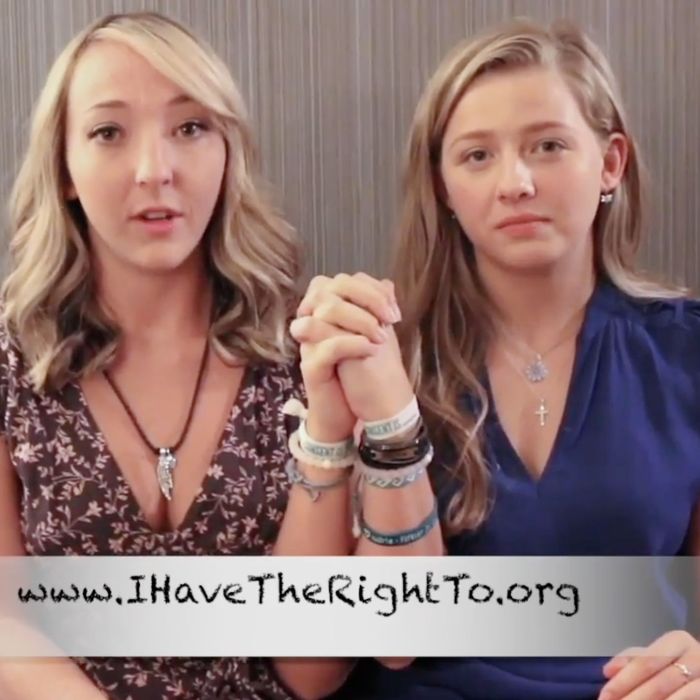 Almost one year ago to the day, Owen Labrie was found not guilty of three counts of felony sexual assault, though he was convicted of four misdemeanor charges. Labrie, a former senior at the prestigious St. Paul's school in New Hampshire, was accused of raping a then-15-year-old freshman student. She had remained anonymous until Thursday morning, when Chessy Prout came forward to speak publicly about her experience and stand in solidarity with other victims of sexual assault.
In a Today interview with Savannah Guthrie, Prout said she wanted to create a "women's bill of rights"; she's also launched the social-media campaign #IHaveTheRightTo. She partnered with the national nonprofit PAVE (Promoting Awareness | Victim Empowerment) for this effort, an organization that "works both to prevent sexual assault and heal survivors through social advocacy, prevention education and survivor support."
In a statement from Prout, she explains:

#IHaveTheRightTo find my voice and to use it when I am ready. #IHaveTheRightTo be called a survivor, not an "alleged victim" or "accuser". #IHaveTheRightTo spend time with someone and be safe. #IHaveTheRightTo say NO and be HEARD. #IHaveTheRight to not be shamed and bullied into silence. #IHaveTheRightTo not be isolated by the crime against me or by people who want to shame me. #IHaveTheRightTo name what happened to me because being sexually assaulted is never excusable or "complicated". There is no perfect victim. #IHaveTheRightTo be happy, sad, upset, angry, and inspired anytime during the process of my healing without being judged. But most importantly, #IHaveTheRightTo stand with you.
The campaign encourages survivors to share their own stories, photos, and declarations via social media, which many have already started to do: