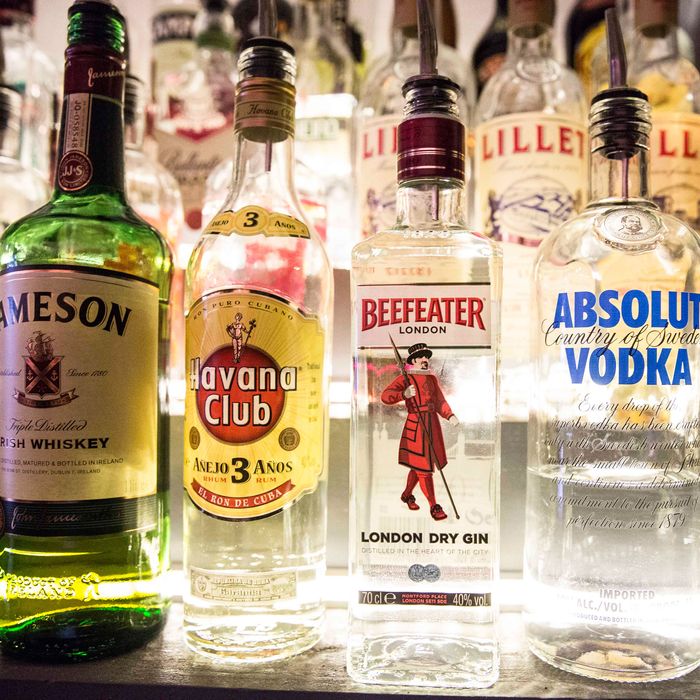 Photo: Christophe Morin/Bloomberg via Getty Images
Earlier this year, Stanford was thrust into the center of conversation about campus rape following freshman swimmer Brock Turner's conviction for three counts of sexual assault. Turner, who was discovered assaulting an unconscious former student behind a dumpster after both had been drinking, was sentenced to six months in jail — a punishment that prompted outrage and protests due to its leniency.
As of Monday, Stanford has officially banned hard liquor from undergraduate campus parties (beer and wine will be allowed); it won't be prohibited from graduate campus parties but can only be served in mixed drinks."Our focus is on the high risk of the rapid consumption of hard alcohol. Our intention is not a total prohibition of a substance, but rather a targeted approach that limits high-risk behavior," Ralph Castro, director of the Office of Alcohol Policy and Education, said in a statement.
Some, like Stanford University Law professor Michele Dauber — who also knew the rape victim and has advocated on her behalf — are criticizing the move.
Indeed, the narrative used to discredit campus rape allegations often points toward alcohol as the cause for the assault — both as a means of blaming the victim and letting the perpetrator off the hook. In a statement to the judge, Turner blamed his actions on alcohol and said, "I've been shattered by the party culture and risk-taking behavior that I briefly experienced in my four months at school." (This later turned out to be false, as it was revealed that Turner had a history of substance abuse throughout high school.) That sentiment was echoed over and over — for instance, his friend penned a letter to the judge that devoted two paragraphs to placing the blame on campus drinking culture, even going so far as to say, "These are not rapists. These are idiot boys and girls having too much to drink and not being aware of their surroundings and having clouded judgment."
According to SFGate, Stanford spokesperson Lisa Lapin indicated "the new policy was not directly related to the Turner case, but came out of general concern and is part of the school's efforts to examine educational efforts and policies around alcohol use."
Perhaps it's also time for Stanford, and universities everywhere, to examine educational efforts around teaching young men not to rape.