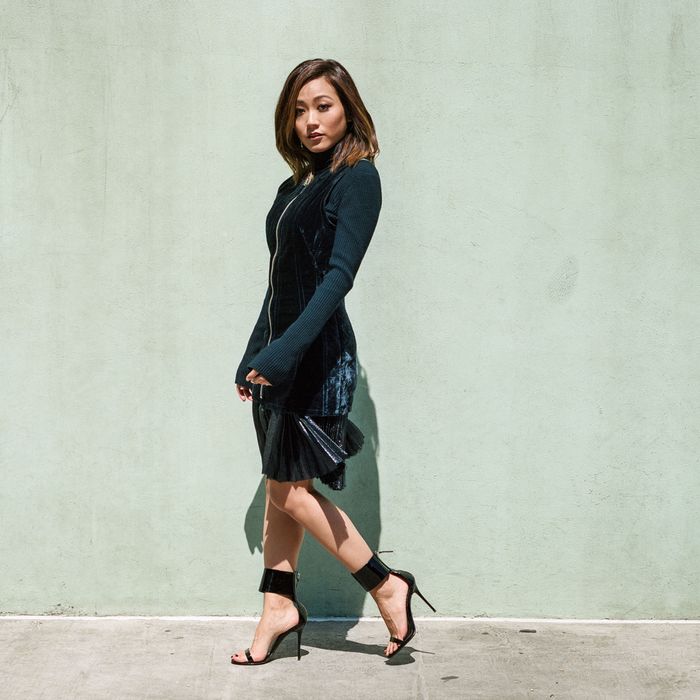 Most actresses don't see their first big movies bring in over $267 million in global box-office sales on opening weekend. But such is the case for Karen Fukuhara, the 24-year-old who plays DC Comics character Tatsu Yamashiro, a.k.a. Katana, in Suicide Squad. And she has no plans for slowing down after her big-screen debut.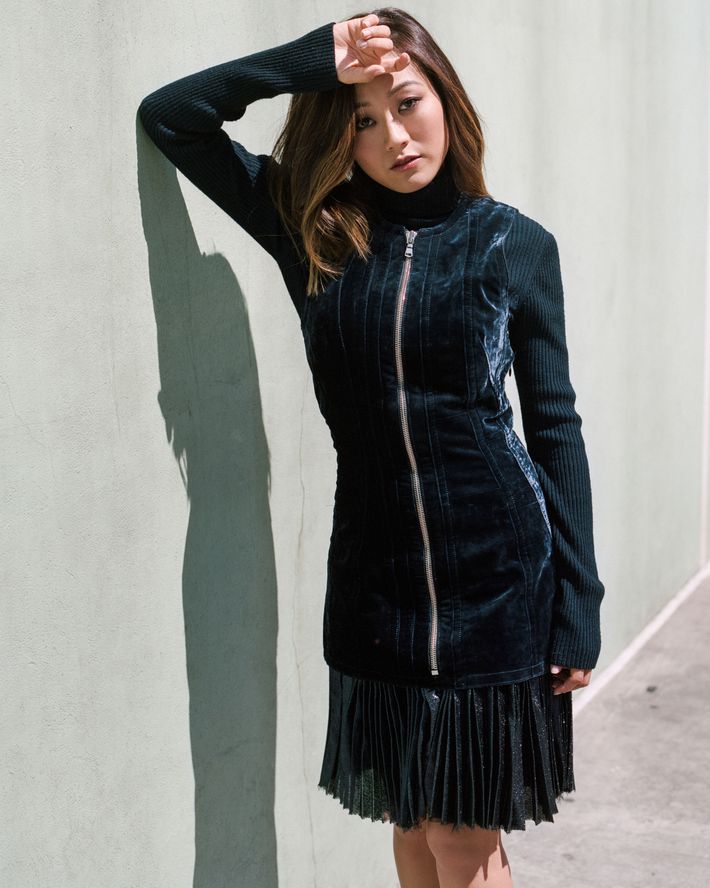 3.1 Phillip Lim Top and Dress, Price Upon Request at 3.1 Phillip Lim.
Fukuhara grew up in California and began her acting career as a host of the Disney show Movie Surfers when she was in middle school. "It's been a journey," she says. "My childhood consisted of a mixture of American and Japanese culture — I would go to regular school during the weekdays, then go to Saturday school to learn all subjects in Japanese. Coming from a first-generation immigrant family, we didn't know how to break into the industry. We didn't have any connections or the means to know the necessary steps to work toward this goal."
As fate would have it, the same casting director she worked with at Disney would one day help her get an audition for Suicide Squad. But all the fate in the world wouldn't have made a difference if she hadn't decided to prioritize acting as her career. "In the end, I think what led me to Suicide Squad was my willingness and courage to dive into what I was passionate about. After graduating college, I finally allowed myself to strive for what I loved to do, even if there were no guarantees that I would be able to make a living off of acting. This, combined with my life experiences prior — like stars aligning — led me to this lovely role of Katana within the DC Comics universe."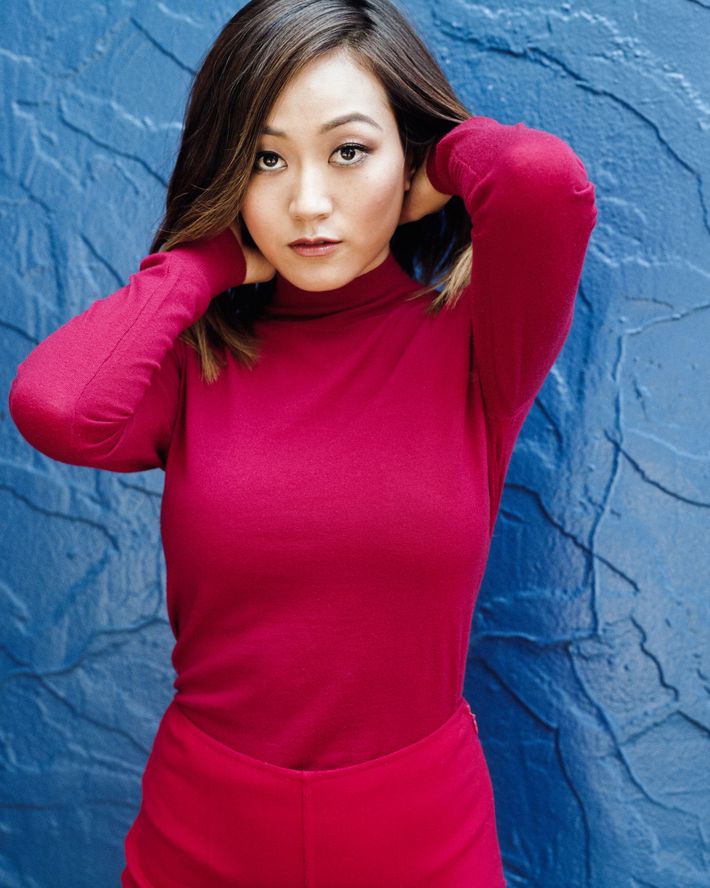 Theory Mock Neck, $200 at Theory, Theory Pants, $355 at Theory. 
The first thing she did once she got the part? "I read the comics! Being in this kind of movie requires lots of research. Katana has her own comics, so I spent a great deal of time learning about her past, her relationship to her beloved husband, Maseo, and her connection to her sword, the Soultaker. Her strength comes from her experiences, and that was what I was drawn to."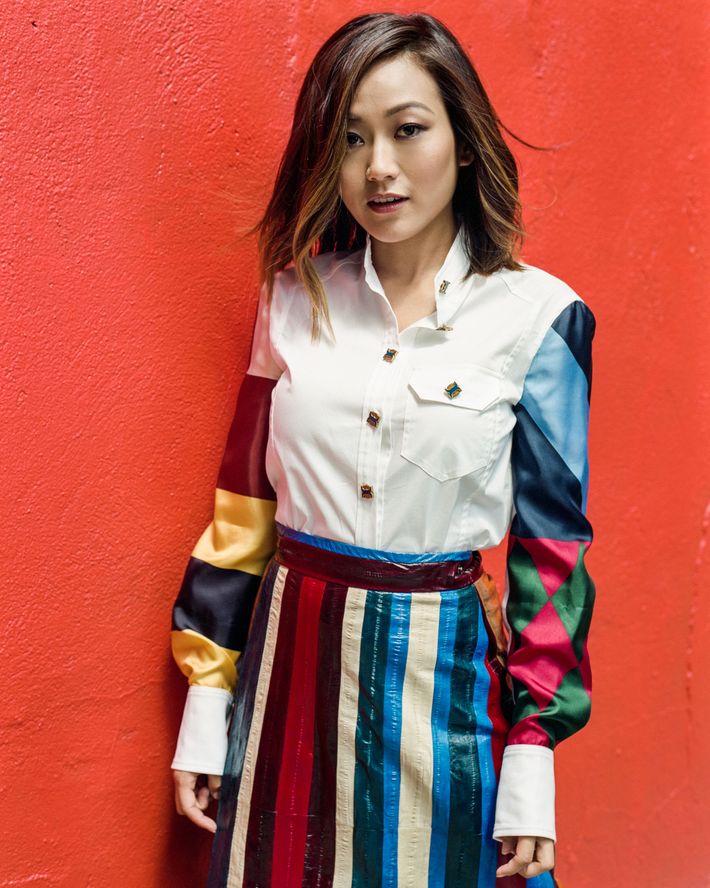 Tory Burch Shirt, $450 at Tory Burch, Tory Burch Skirt, $1,295 at Tory Burch.
To physically prep for the role, she worked with Mad Max: Fury Road's Guy Norris and Richard Norton, who helped coordinate all her fights and hone her skills in sword fighting and martial arts. She did all of her stunts in the movie, calling on her knowledge of karate, which she's been studying since middle school.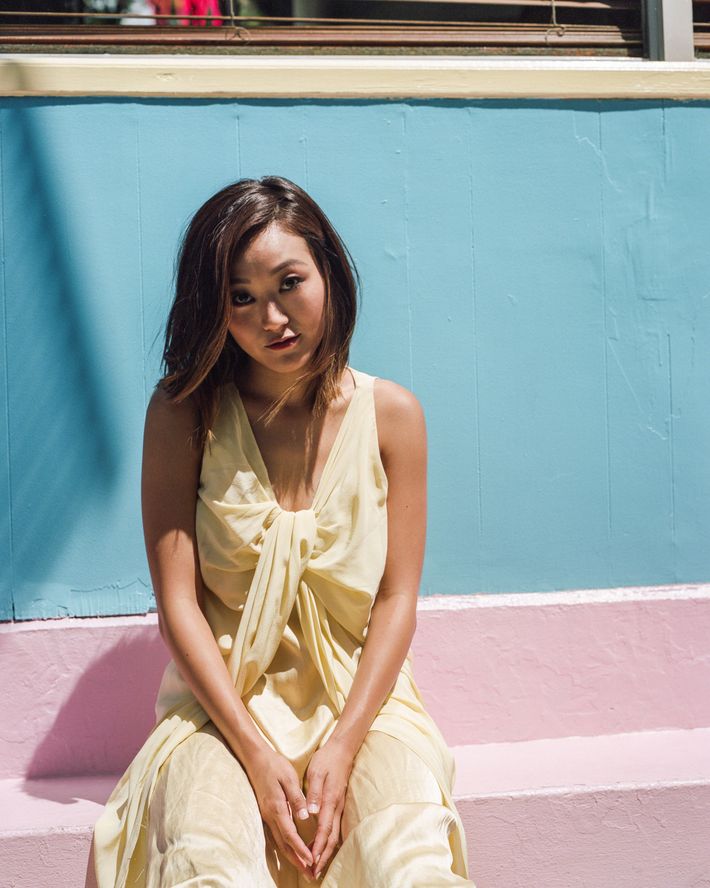 Sies Marjan Dress, Price Upon Request at Sies Marjan. 
So far, her Hollywood experience has been better than she could have imagined. "I got so lucky with my castmates! Not only are they extremely talented, they are also some of the most grounded people I know. They have become my mentors and lifelong friends. I trust them with all my heart."
Going from being a struggling actor to seeing action figures based on her character has been "a surreal experience," she says, but it's one that Fukuhara has pushed for her entire life. "I believe film and television should reflect our society, and the reality is that there are people in many different shapes and sizes, ethnicities, sexual orientation, the list goes on. I just hope we are given more opportunities."
Photos by Andre Wagner; makeup by Samantha Laul; hair by Seiji; styling by Lindsay Peoples.