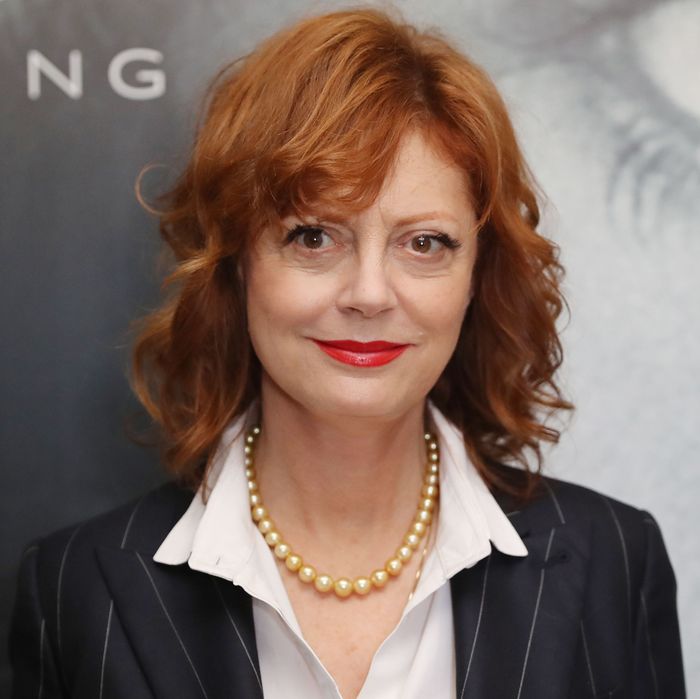 Susan Sarandon.
Photo: VALERY HACHE/AFP/Getty Images
Following her Cannes comments about how she would save porn, Susan Sarandon has come forward to offer ways that she would change (and ruin) the Real Housewives franchise.
At a recent luncheon at the La Dolce Vita Italian Film Festival in Australia, Sarandon remarked that she didn't enjoy the Real Housewives franchise because of their practice of pitting women against each other. After she said, "that's why I hate those reality shows, the wives of wherever, because they thrive on provoking fights," it was brought to her attention that Pettifleur Berenger of the Real Housewives of Melbourne was in the room. (Drama!)
Sarandon then asked her, "Why can't you be like the Gandhi of reality shows?" Berenger explained, "the bigger the fight, the better the ratings" to which Sarandon responded, ""You could form some kind of an allegiance and turn against them."
Susan, please. Just let us have this.