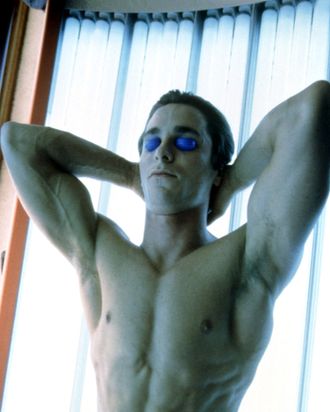 Photo: ?Lions Gate/Courtesy Everett Collection
Is the tanning industry toast?
In 2010, the Obama administration passed a bill adding a 10% tax on indoor tanning services that made salon owners hopping mad. The tax was supposed to raise funds for health-care reform to the tune of $2.7 billion over ten years, and although the earnings have so far fallen below the projected earnings, the tax itself has eaten away at the indoor tanning salon industry like a, what's the word? A cancer.
According to a report published in the Associated Press, 10,000 of the 18,000 tanning salons in the United States have been forced to close since the bill passed. Experts point out that there are probably other influences at play aside from the 10% tax, such as "public health warnings about the dangers of tanning and the passage of laws in dozens of states restricting the use of tanning salons by minors." Skin cancer is still the most common form of cancer in the United States, so it shouldn't come as a big surprise that the same government that brought us the Affordable Care Act would also want to crack down on things like tanning salons and emphasize preventative care.