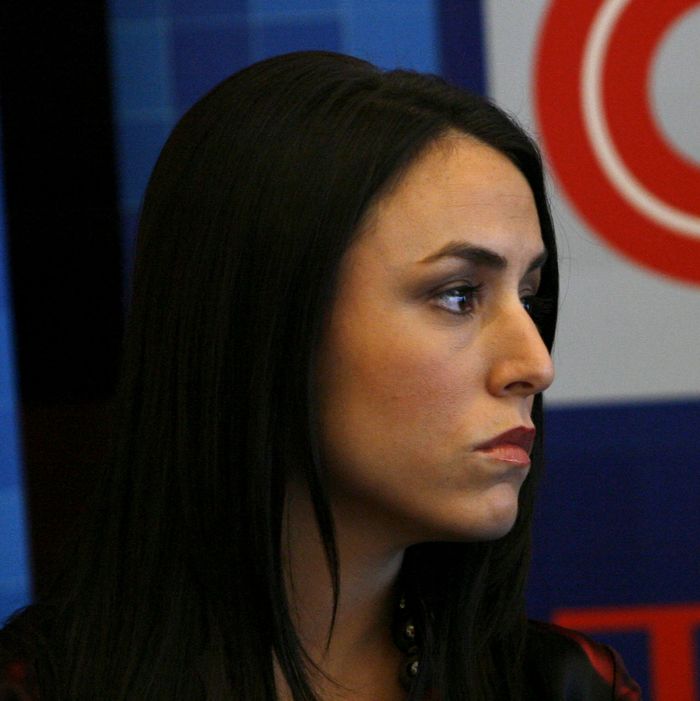 Andrea Tantaros.
Photo: Joe Kohen/WireImage
Earlier this month, Fox News host Andrea Tantaros told New York that she was demoted, then taken off the air, after filing formal complaints about sexual harassment by network CEO Roger Ailes. Now the New York Times reports that Tantaros has filed a lawsuit alleging that top executives at the network punished her for complaining about inappropriate advances from Ailes and others at the network, including Bill O'Reilly.
Tantaros says that during her six years at the network, Ailes repeatedly made sexual comments toward her, such as discussing how she would look in a bikini and speculating about the sexual habits of other Fox News employees. She says she was moved from The Five to the lower-rated program Outnumbered after refusing his request to turn around "so I can get a good look at you."
Tantaros's attorney, Judd Burstein, says that during a recent contract dispute she was offered a sum "in the seven figures" if she would renounce her harassment allegations against Ailes and others at the network. BuzzFeed reported earlier that Tantaros had also accused "four Fox News male personalities — two on-air contributors, a correspondent, and a host" of sexual harassment. Apparently one of those personalities was the O'Reilly Factor host. The Times reports, "Tantaros said she had been subjected to unwelcome advances from Mr. O'Reilly, whom she had regarded as a friend and adviser."
Ailes resigned last month after another former anchor, Gretchen Carlson, filed a lawsuit alleging that she was fired for refusing his advances. While Fox claims that its top executives were not aware of the many sexual-harassment complaints about Ailes, Tantaros's suit says she discussed the issue with Bill Shine, the executive who would replace Ailes, more than a year ago. Per The Times:
In April 2015, the lawsuit states, Ms. Tantaros met with Bill Shine, then a senior news executive and close aide to Mr. Ailes. She said that she told him about the meetings with Mr. Ailes and asked if he had told the head of publicity for Fox News, Irena Briganti, to go after her. The lawsuit claims that Mr. Shine "told Tantaros that Briganti is like a rabid dog on a chain that we can't control. Sometimes that dog gets off the chain." Then, pointing to a picture of Mr. Ailes on a magazine cover, the lawsuit charges, Mr. Shine told her that "this powerful man has faith in Irena Briganti" and that Ms. Tantaros "needs to let this one go."
Tantaros's lawsuit alleges that the network "masquerades as a defender of traditional family values, but behind the scenes, it operates like a sex-fueled, Playboy Mansion–like cult, steeped in intimidation, indecency and misogyny."
Ailes has denied all allegations of sexual harassment, and the network said it will not comment on pending litigation.