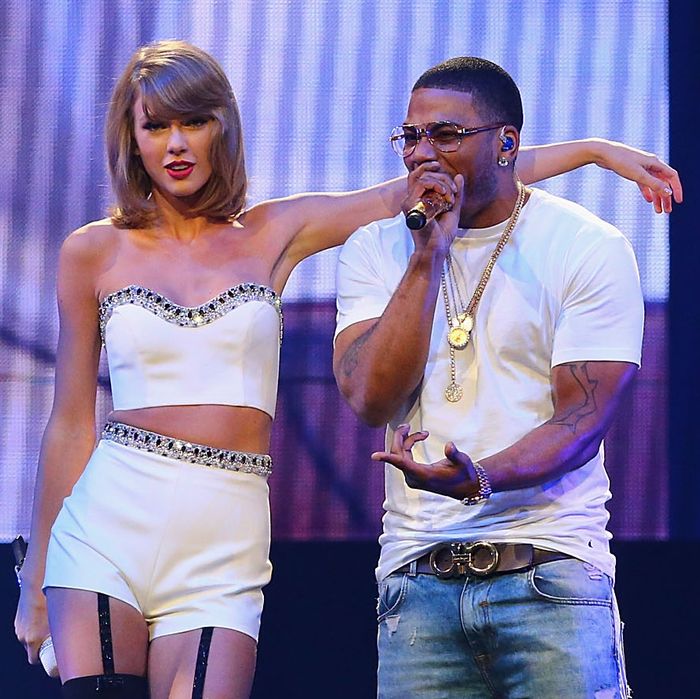 During the 1989 World Tour.
Photo: Dilip Vishwanat/LP5/Getty Images
Karlie Kloss was given the greatest gift of all for her birthday, and she didn't even have to unwrap anything.
The supermodel was celebrating in the Hamptons with a little performance by Nelly, as you do, when her best friend Taylor Swift jumped up and joined in on "Dilemma." As you might remember, Kelly Rowland was the featured artist on this sexy 2002 R & B jam, back in Nelly's prime Band-Aid-wearing days. Anyway, this duet between Swift and Nelly has been immortalized on Instagram and Twitter, and really, you should see it. It's the gift that keeps on giving.
Tom Hiddleston is probably so psyched to be on the set of Thor: Ragnarok right about now.