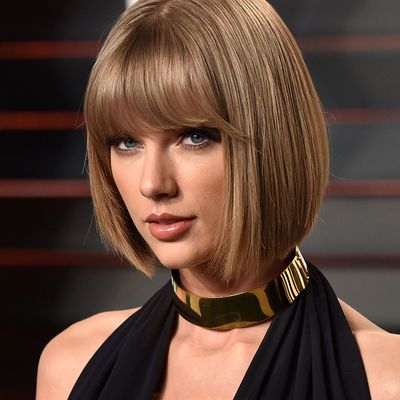 Taylor Swift.
Photo: John Shearer/Getty Images
After carefully avoiding the VMAs last night, Taylor Swift showed up for jury duty in Nashville, Tennessee, this morning, where she signed autographs and took selfies with her fellow prospective jurors. The day took a dark and perhaps unforeseen turn, however, when the case was revealed. TMZ reports that Swift was a prospective juror for an aggravated rape and kidnapping trial. She was ultimately dismissed after she "told the judge she has a case in Colorado in which a DJ allegedly fondled her backstage during a concert." She has yet to comment publicly about the experience.
This post has been updated to reflect a change in TMZ's original report.