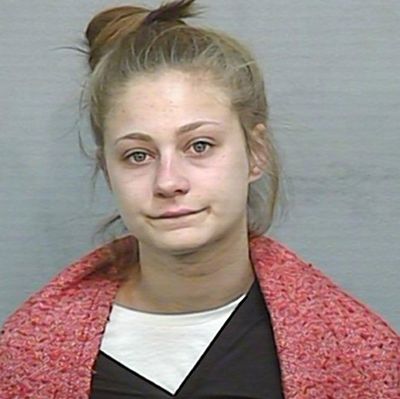 On August 19, 18-year-old Sydney resident Amy Sharp allegedly escaped from a local police station and went on the lam. Five days later, in an attempt to help the cops find Sharp, 7 News Sydney posted a photo of the teen on Facebook that was presumably taken while she was in custody. In it, she's wearing a sullen expression, no makeup, and a large red blanket —which Sharp was so not okay with.

In fact, she hated it so much that she came out of hiding to ask the news station to post a more flattering photo. (Who among us, etc.)
Because it never hurts to ask, the teen commented on the Facebook thread with a new image of herself, asking "can you use this photo, please and thank you 😇 Yours Truly, Amy Sharp xx." It's since racked up over 60,000 likes, while Sharp has since been placed back in police custody — though it sounds like based on Sharp's priorities, it may have all been worth it.