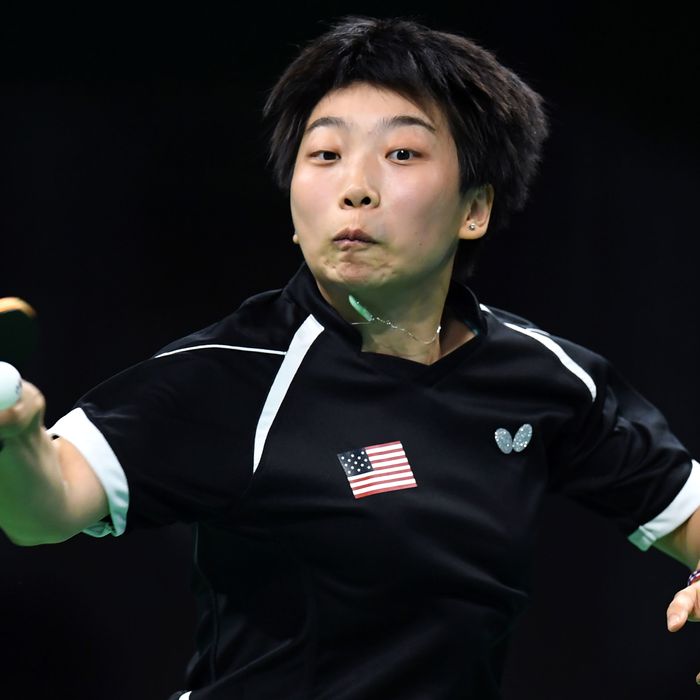 Photo: JIM WATSON/Getty Images
Gold medals and national pride are great, but everyone knows the real reason anybody goes to the Olympics is for the hookups. The Olympic Village is notorious for athletes getting together. (Just talk to the guy whose job is carrying around a huge bag of free condoms.) This year, there's even an Instagram account devoted to letting you know which of the world's fittest are out and on the prowl on Tinder in Rio.
By collecting user data since the start of the Games, Tinder was able to round up lists of the sports played by the most-swiped Olympic athletes on the app. For women, the most desirable sport during the Games is table tennis; for men, regular tennis. Rounding out the next four spots for women: field hockey, rowing, weightlifting, rugby, and swimming. Meanwhile, the second through fifth spots for men were weightlifting, gymnastics, sport shooting, judo, and boxing.
Of course, these numbers could also be skewed, since athletes from particular sporting events might not be swiping for hookups, or may have decided to spend their time in Rio focused solely on competition. (Where is the fun in that?) Either way, it's a great week to be a tennis player.