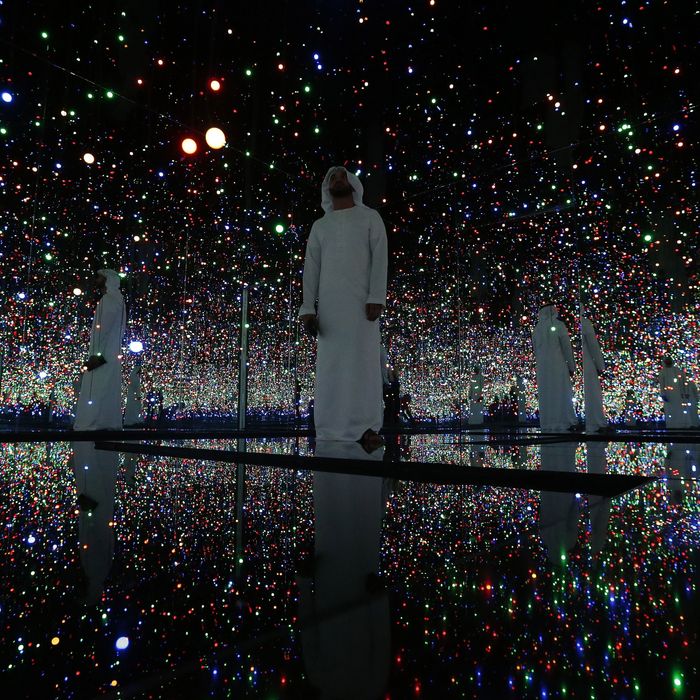 Photo: KARIM SAHIB/AFP/Getty Images
In 2017 and 2018, six of Japanese ultra-pop artist Yayoi Kusama's mirrored "infinity rooms" will tour art galleries across the United States and Canada as part of a seven-decade survey of the artist's work, making stops in Washington, Seattle, L.A., Ontario, and Cleveland. Even if you don't know anything about art, chances are you know Kusama's pieces: When a single infinity room came to New York's David Zwirner gallery in 2013, it yielded six-hour lines and prompted an Instagram boom unseen since the likes of MoMA's rain room, with thousands of "art lovers" lining up for hours in pursuit of the season's hottest high-culture selfie (when the room hit Los Angeles, it even made it into an Adele video). 
The decision to tour six infinity rooms instead of one is — per the Times — in keeping with the "hyperaccumulation of objects and relentless repetition of images associated with [Kusama's] history of hallucinations and psychological trauma." After seeing hundreds of the identical Instagram refracted across our feeds, we know how she feels.