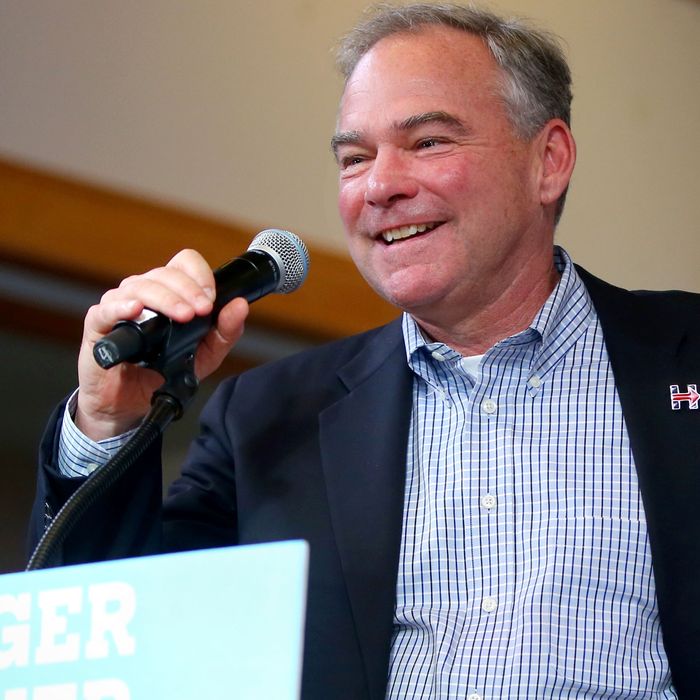 Harmonica legend Tim Kaine.
Photo: Jonathan Wiggs/Globe Staff/Getty Images
Tim Kaine, Hillary Clinton's vice-presidential pick and master Trump impersonator, added to his dad cred last night when he broke out one of his four harmonicas at a campaign stop at Catawba Brewing Company in North Carolina. Kaine seized his chance when a guitar-and-vocal duo invited him onstage to join in their performance of "Wagon Wheel," followed by "My Home's Across the Blue Ridge Mountains." And, in case you were wondering, he totally killed it. 
Afterward, he reportedly said he was "ready for another beer" and stepped aside to rejoin the audience. "That felt great," he told CNN. "Nothing makes me more nervous than doing that. But it's good to get out of your comfort zone. Asheville is a pretty good place, huh?"