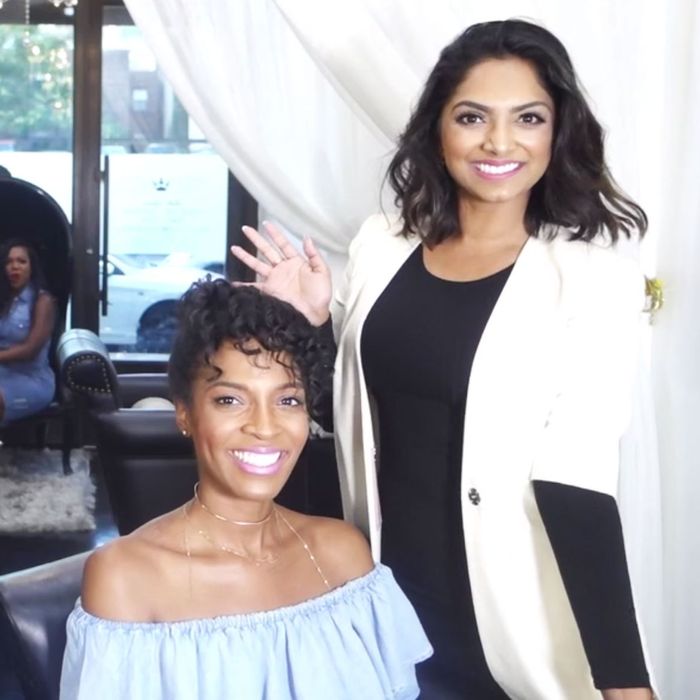 Photo: Courtesy of YouTube/Deepica Mutyala
That was quick. Less than a week after Deepica Mutyala became fodder for memes and harsh critiques when she failed to style a natural-hair model on the Today show, the YouTube blogger is back with a new perspective. She rejoined Malyia McNaughton, the model from the ill-fated segment, and brought along comedian Akilah Hughes, TV host Kamie Crawford, and blogger Tiarra Monet for a tutorial in natural-hair styling. Inside of Monet's salon, Mutyala learned that maybe she needs a product or two to work with natural hair, and that time is the ultimate asset.
It was a sweet conclusion to a week that was replete with snap judgments. If you were looking for a juicier slice of drama, there's always Milania Guidice to consider.