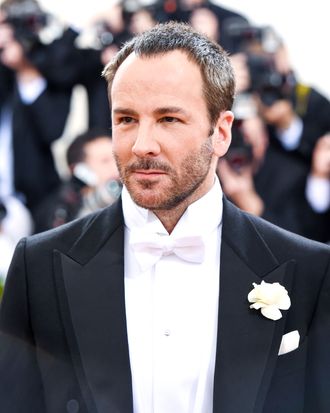 Tom Ford.
Photo: Billy Farrell.com/BFA
Cerro Pelon, Tom Ford's 20,000-plus-acre ranch retreat outside Santa Fe, has been a big part of the designer's personal mythology over the years. Now, Ford is hanging up his spurs and selling the estate for $75 million, according to a Curbed report. In addition to the main residence, designed by architect Tadao Ando, the property has an airstrip and equestrian complex. Most bizarrely, it includes a faux town that has been used in Westerns like Silverado and All the Pretty Horses. 
Speaking of which, the over-the-top cinematic advertisement for the "price upon request" property, below, feels like a trailer for a Western film that never got made. Watch it and weep.