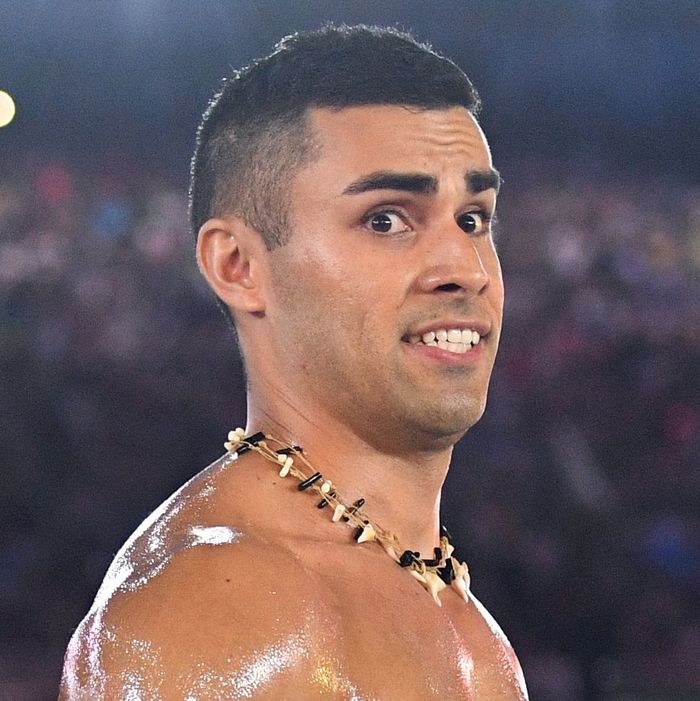 Photo: LEON NEAL/AFP/Getty Images
The 2016 Olympic Games opening ceremony had everything: parkour, Gisele, weird performances about colonial history, global warming, dancing, and one extraordinarily shiny flag-bearer from Tonga.
Pita Nikolas Taufatofua, who is competing in tae kwon do for Tonga, was wearing little more than coconut oil, a traditional Tongan ta'ovala, and a smile. Twitter users around the world had a collective meltdown, but he's more than just a finely honed piece of ambulatory meat. The few facts we do know about Taufatofua are delightful, and there will surely be more to come as the Olympics progress. Here's hoping Hoda Kotb scores the first interview with this gentleman!
Taufatofua was born in Australia on November 5, 1983, which makes him a Scorpio. He grew up in Tonga, a Polynesian sovereign state comprised of more than 170 islands and located in the South Pacific Ocean. In the course of his Olympic training, he's acquired a number of broken bones and ligaments, spent three months in a wheelchair and a year and a half on crutches, as well as hundreds of hours in physical therapy.
Taufatofua, who is studying for his master's, raised funds for his training and trip to the Olympics via Generosity, which is part of Indiegogo. According to his Generosity page, "Pita sacrificed his whole adult life working in homeless shelters with the underprivileged to show and teach people the power of self belief." His Instagram presence indicates a love of memes, badass selfies, and cute kids, and a dislike of activities that require shirts. These are all interests we can get behind!