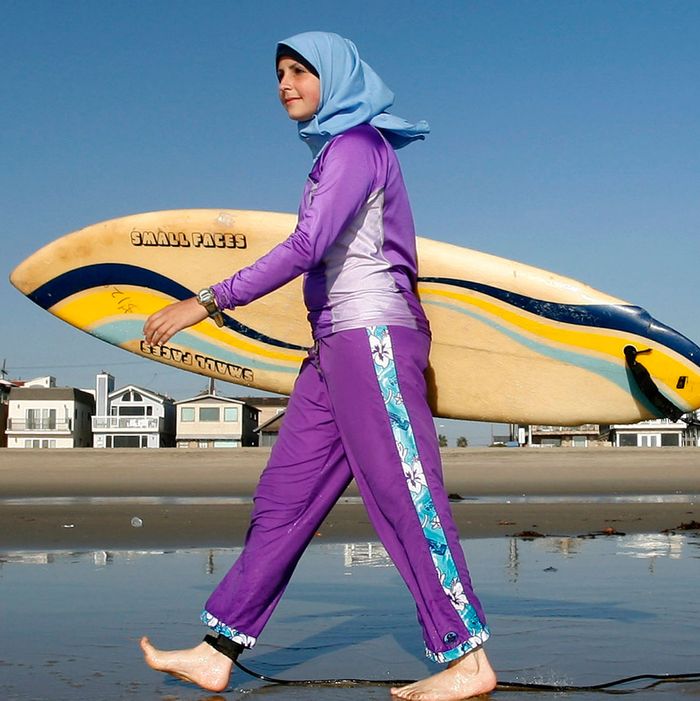 On Friday, France's highest administrative court made it illegal to ban the burkini, calling a woman's choice to wear the full-body swimsuit a "fundamental" liberty.
Focusing on the Mediterranean village of Villeneuve-Loubet, one of 15 French towns that recently banned the burkini, the court ruling said banning the burkini, worn mostly by Muslim women, "dealt a serious and clearly illegal blow to fundamental liberties such as the freedom of movement, freedom of conscience and personal liberty." Three senior judges declared "the outfits worn by some people to go swimming" present no risk to the public.
Pending a definitive ruling, the decision sets a legal precedent for women throughout the country and will reportedly affect about 30 cites with similar bans. According to a Human Rights League lawyer, women who were fined for wearing burkinis can now challenge the punishments.
The controversy reached new heights earlier this week, after four armed police officers were photographed forcing a woman to remove her clothing on the beach in Nice to execute the town's burkini ban, sparking outrage. They were standing on the same beach where 85 people were killed earlier this summer. The burkini's creator revealed a 200 percent increase in sales from people around the world (particularly in Australia, Europe, and Canada) showing support amid the controversy.
"French authorities must now drop the pretense that these measures do anything to protect the rights of women," Amnesty International's European director said in a statement. "Rather, invasive and discriminatory measures such as these restrict women's choices and are an assault on their freedoms of expression, religion and right to non-discrimination."