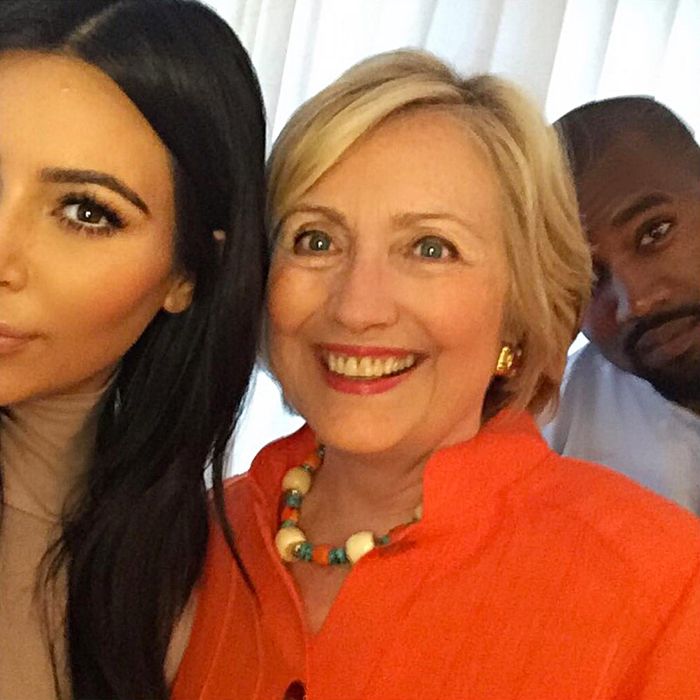 Photo: Courtesy of Instagram/kimkardashian
Against all odds, the 2016 presidential campaign is still going. And with it, we've got another unbelievable sound-bite from one Donald J. Trump about Hillary's celebrity supporters. Take it away, Donald:
"The only people enthusiastic about her campaign are Hollywood celebrities, in many cases, celebrities that aren't very hot anymore…" Trump said at a rally today.
Not that it should be relevant at all, but has Donald Trump seen Meryl Streep?