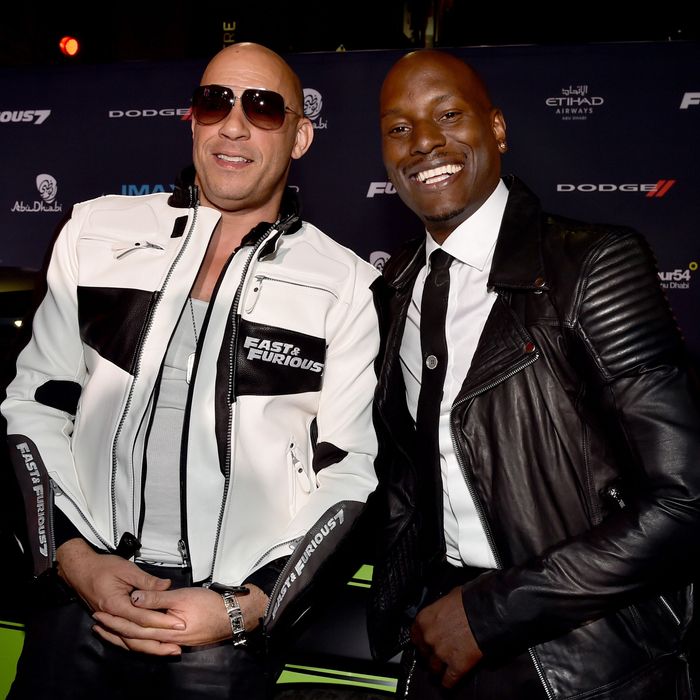 Photo: Alberto E. Rodriguez/Getty Images
This past week has been rife with male drama: First the Rock was mad at "someone" on the set of the eighth Fast and Furious movie. Then Vin Diesel was saying he was going to spill the beans on the story behind the story. And now, Tyrese, who plays Roman Pearce in the series — a fun-loving guy with a loud mouth — appears to have aligned himself in the feud with Team Diesel. Uh-oh. Risky!
On Instagram Thursday night, Tyrese said that Diesel had given him "so much strength to pull from" and that if "no one else will jump out there and stand up I will — you're my brother for life." He hashtagged the post #PaulWeStillMissYouEveryDay, which is nice, but has Tyrese seen how big the Rock's muscles are?