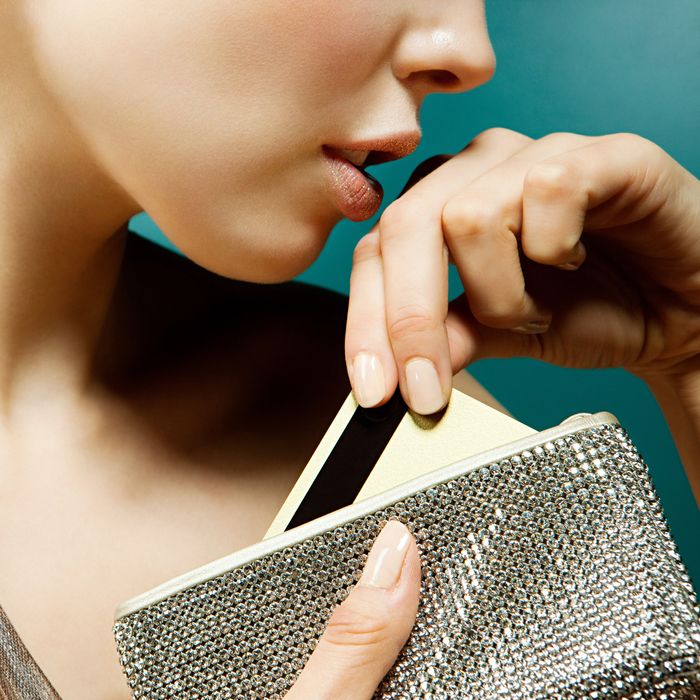 Gone are the days where you had to slam your sad little Visa or a wad of cash at Ulta's checkout counter. Now the beauty titan is betting that you'll consider a third option: the Ulta credit card. The company announced the venture in a press release last week, though a select group of customers were notified of the credit-card option earlier in July.
Ulta is offering two options with the cards: an "Ultamate Rewards MasterCard" that can be used at any merchant that accepts MasterCard, and an "Ultamate Rewards Credit Card" for Ulta-exclusive purchases. Both cards offer virtually identical benefits, including 20 percent off your first purchase at Ulta when you use the card, no annual fee, and one "point" for every dollar spent at Ulta. The MasterCard version also offers card holders one "point" for every three dollars spent outside of Ulta and 500 "welcome bonus points" if you spend $500 at other merchants within the first 90 days of obtaining the card. "Points," for the uninitiated, go toward in-store rewards and discounts.
"At Ulta Beauty, we keep the guest at the center of all we do," wrote David Kimbell, chief marketing and merchandising officer at Ulta Beauty, in a statement. "Enhancing our guests' shopping experience with added convenience and benefits through this new partnership with Alliance Data is yet another way for us to do that."
Convenient, sure, but just remember that those Urban Decay lipsticks you're collecting aren't Pokémon — no need to catch them all, unless you want a helping of credit-card debt on the side as well.