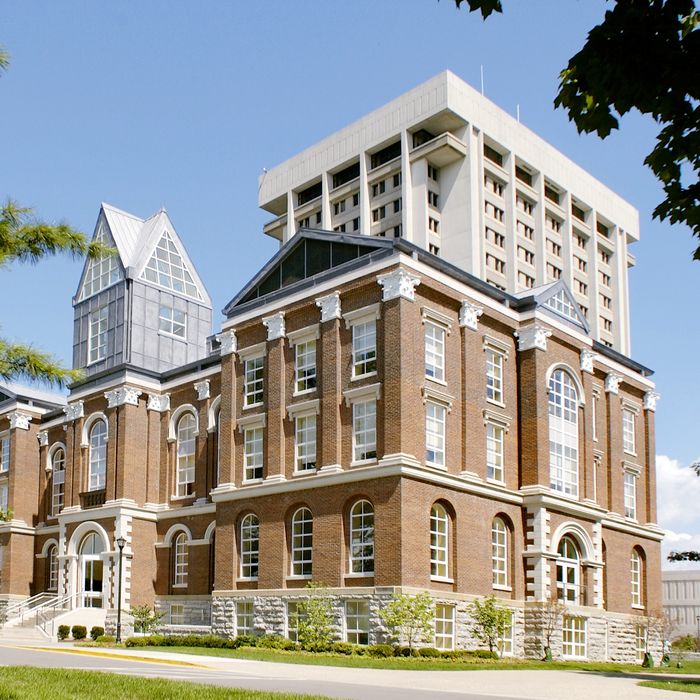 Photo: Collegiate Images/Getty Images
James Harwood, an associate professor of entomology at the University of Kentucky, resigned from his position in February after he was charged with sexual assault and harassment against two students. The result of a private internal investigation at the university confirmed the two claims, and the recommendation by the university was for the professor to resign and for his tenure to be revoked, though no official cause was publicly given for his departure. The student newspaper, the Kentucky Kernel, began its own investigation.
Now, as a result of the Kernel publishing ten stories on the matter, the university intends to sue the student publication in order to bar them from revealing details of the 122-page internal investigation that were leaked to them anonymously. The paper had taken the case to Kentucky's attorney general, Andy Beshear, who inevitably ruled that the university must release the documents to the paper.
The investigation into James Harwood found that he had violated campus policies against sexual assault by, as BuzzFeed News reported, "fondling" two students at conferences in prior years. He also allegedly sexually harassed them, and over the course of the investigation, three other students came forward, though only as witnesses and not in a formal complaint.
The university, eager to protect Harwood's "privacy," said they plan on pursuing the documents' leak into a court of law. "Our University cannot — and should not — decide when it is appropriate to violate a victim-survivor's privacy — and a victim-survivor's trust — by providing information to the Office of the Attorney General, the Kernel (our student newspaper), or any other entity," a spokesman told BuzzFeed News. Harwood, on the other hand, dismisses any wrongdoing at all: The reason he claimed he resigned? "Family medical reasons."
As for the Kernel's editor-in-chief, Marjorie Kirk, she has no plans of backing down: "It's incredibly disappointing to find out that your university is protecting someone like this, or doesn't have the best interests of its students in mind," she said.