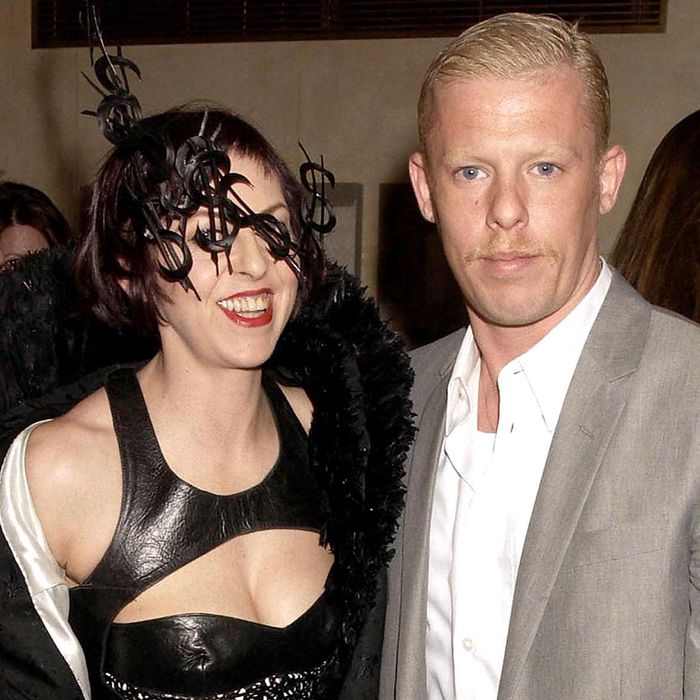 Isabella Blow and Alexander McQueen.
Photo: Dave Benett/Getty Images
Since his untimely death in 2010, Alexander McQueen's life and work have been the subject of a hit exhibit, a West End play, and countless commemorative books. Now, the story of his complicated friendship with the late Isabella Blow is coming to the big screen. According to Variety, The Ripper — a title which presumably references McQueen's Jack the Ripper–themed student-thesis collection — is being developed by Maven Pictures, Trudie Styler's production company. Screenwriter Gesha-Marie Bland has penned the script. There was no mention of a director or cast as yet.

The topic is a rich one — McQueen and Blow had an intense friendship, which included its share of turmoil. Blow first met McQueen while she was working at Tatler — she saw his student collection, a macabre lineup of clothes that incorporated human hair, and sensing a kindred aesthetic spirit, immediately purchased it in full.
McQueen considered Blow a muse for some time, designing elaborate clothes for her and enlisting her as a collaborator. However, when he got the top job at Givenchy, he gave his longtime friend the cold shoulder and didn't include her on his team, a crushing moment for her. Their volatile, on-and-off friendship continued for a decade, and her depression over the rupture between them contributed to her suicide in 2007. (Devastated by her death, McQueen dedicated his next collection to her.) Their story may not have been Hollywood-perfect, but it definitely has the makings of a tumultuous art-house drama.